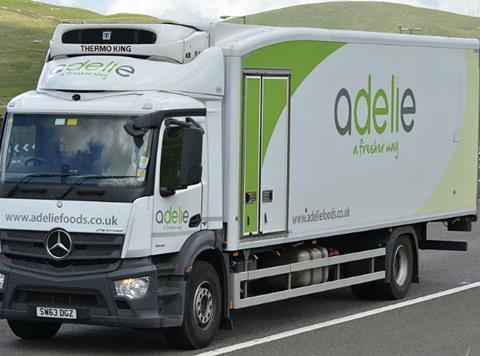 The UK sandwich market is set for further consolidation into a duopoly after number three player Adelie fell into administration this week.

Adelie appointed administrator Deloitte on Wednesday after seeing its business hammered by the widespread closure of food-to-go outlets.

Deloitte had been seeking a buyer for the business as a going concern, but put it into administration after failing to secure a rescue package.

It is understood that the nation's biggest sandwich player, Greencore, ran the rule over the business. Talks were also said to have taken place with number two player Samworth Brothers as well as with own label giant Bakkavor.

Deloitte still hopes to sell the business as a going concern, though it has now shuttered all Adelie's operations. It admitted there was pressure to secure a rapid conclusion to the process, which was likely to be in "days rather than weeks".

However, City dealmakers suggested there was likely to be little appetite to buy loss-making Adelie as food-to-go sales have plummeted across the country.

"I can't really see the rationale for either Samworth or Greencore wanting to buy more capacity - particularly when the capacity they're buying is less quality," said one source. "I would expect them to be going hard after their customers instead."
"It is almost inconceivable a buyer will come in for the whole business and they may even struggle to find a buyer for the constituent parts" another commented, noting that rivals would be wary of buying factories when some of their own manufacturing facilities remained shut due to the dramatic fall in demand.

While a "vulture fund" could take a gamble on the asset, even a deal at a rock-bottom price represented "a heck of a risk" given the structural changes to working patterns and sandwich consumption during the coronavirus crisis, another commented.

When Samworth bought 2 Sisters' Manton Wood sandwich business in 2018 it was referred to the Competition & Markets Authority, which found the two big players had between 70%-90% of the UK sandwich market in 2017.

The CMA found Adelie had between 10%-20% of the market, but less than 5% of the retail sector, with its customers instead focused in foodservice, such as Caffè Nero It has seen its retail business shrink in recent years lost key contracts with WH Smith and Sainsbury's.

Shore Capital's Clive Black suggested the fall of Adelie could offer an opportunity for the market's dominant players to hoover up more of the market as it reopens. "Adelie's customers will need to be credibly supplied and quickly."
"For Greencore and Samworth's additional ongoing volume for complementary new and existing customers could be a welcome economic boost."
Last week Greencore CEO Patrick Coveney declined to talk specifically about Adelie but played down the group's immediate M&A ambitions, saying the coronavirus had "put the brakes" on expansion plans.
Adelie was bought by private equity firm Intermediate Capital Group in September 2016 from fellow PE firm HIG Capital.
In its most recent year to 30 September Adelie's holding company posted revenues of £248m, but fell to a loss to £54.9m on top of a £54.3m loss in the 18 months to September.
The company currently employs around 2,200 people and is understood to have furloughed a significant number of its workers during the crisis under the government's Job Retention Scheme.
Deloitte said no workers had yet been made redundant but that "this position will be revisited subject to how the sale process progresses over the coming days".
Joint administrator Rob Harding commented: "The current pandemic is having a devastating effect on consumer-facing businesses and suppliers into them, such as Adelie."
"The impact of Covid-19 on the company's order book resulted in a material funding requirement and, as a result, we have been working hard with Adelie's management to try and secure a buyer to ensure the right longer-term future for the business."