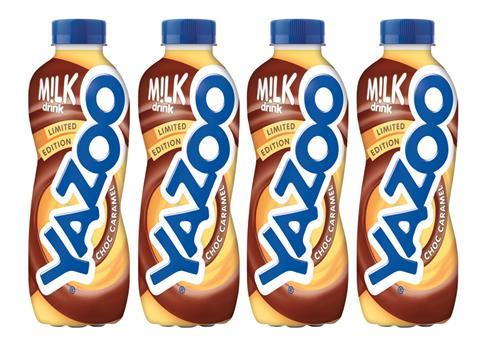 Profits at the UK arm of Dutch dairy giant FrieslandCampina jumped last year, despite the "difficult economic situation".
Pre-tax profits soared 49% to £1.2m from £803k last year, the Yazoo brand owner's latest accounts to 31 December 2018 reveal. Administrative costs were cut back 17% to £7.4m.
"The level of business and the year-end financial position was good despite the difficult economic situation prevailing in the UK, with the profit for the financial year, after taxation, at £967k," the accounts stated.
Sales dropped 2.3% to £46.1m marking the second year of revenue decline, due to the discontinuation of certain own-label contracts.
Since the end of the year, the company has won several new contracts, with the business expecting "further volume growth" in 2019.
Volumes of Yazoo continued to increase in 2018, rising over 8% on the back of increased distribution and marketing investment.
During 2018, the company relaunched its Yazoo No Added Sugar dairy drink range as Yazoo Kids to boost sales among parents looking to increase calcium intake among children.
Further NPD included the launch of FrieslandCampina's Dutch chocolate milk brand Chocomel in the UK for the first time in July.
At a group level, FrieslandCampina sales in 2018 declined to €11.6bn from €12.1bn, mainly due to the sale of fruit juices producer Riedel and adverse currency effects.