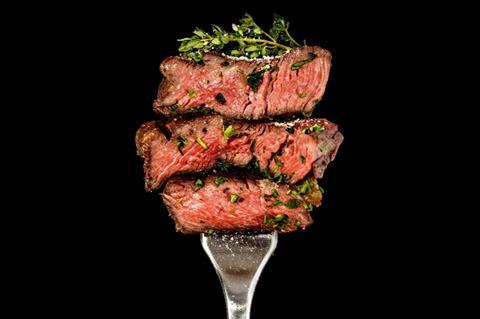 Hilton Food Group's revenues leapt 53% to £2.8bn off the back of the shift to home cooking during the Covid-19 pandemic, its preliminary results for 2020 have shown.
The multi-protein group, which owns The Saucy Fish Co brand and supplies own-label meat and fish to Tesco and retailers across the globe, said it had seen progress in Europe across all its red meat, fish, vegetarian & vegan and fresh food categories in the 53 weeks to 3 January 2021, as people ate out less.
This led to European turnover rising to just short of £2bn (up 13%) off volume growth of 8.5%. However, the majority of the supplier's sales growth was delivered by its Australian business.
A 108% volume increase associated with the company's first full year of production at its new state-of-the-art facility in Brisbane, as well as the end of a transition period for a joint venture with retailer Woolworths – with Hilton taking ownership of the assets – led to a sales bounce of 769% to £784.4m.
Adjusted operating profit across the group for the year rose by a fifth to £67m, though margins declined from 3% to 2.4% year on year due to the recognition of revenue from the two Australian joint venture facilities following their transition to Hilton ownership, as well as higher Australian raw material prices.
Chairman Robert Watson said he was proud of the "commitment and resilience" shown by Hilton's 5,300 staff over the course of the pandemic.
"This response underpinned a strong performance with both volume and profit growth, and we concluded our joint venture transition period in Australia and purchase of the related joint venture assets while marking our one-year anniversary of the opening of our Queensland facility," he said.
"In Europe we set up a new facility in Belgium during the year to supply Delhaize and continued to further diversify our product offering in the plant-based, seafood and convenience categories."
Watson added that despite the uncertainties thrown up by the pandemic, such as the risk of a recession, Hilton's "robust and sustainable" business model and geographical spread across Europe and Australasia meant it was well-placed to cope.
Indeed, the business said it had invested £95.5m in its facilities to bolster growth, with volumes having ramped up at its new Belgian facility – opened last October – thanks to a red meat supply contract with retailer Delhaize and a site in New Zealand set to open in the third quarter of 2021.