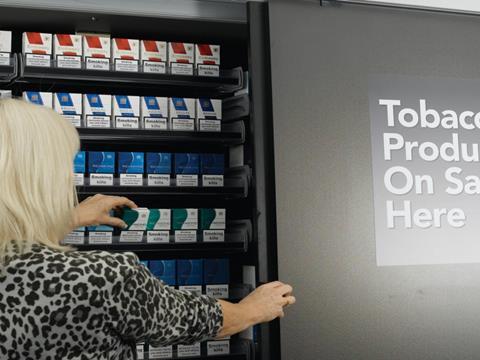 Shares in FTSE 100 tobacco giant Imperial Brands (IMB) closed up more than 12% on its reassurance to the market that the current coronavirus outbreak has had "no material impact" on trading.
The Rizla and Blu e-cigarette owner said today that current trading "remains in-line with expectations" despite the spread of the virus and closure of swathes of out-of-home eating and drinking venues across the world.
Imperial said the outbreak had had ""no material impact on group performance to date".
It added: "Our primary focus is to protect the health, safety and well-being of our employees. Our operations benefit from a diversified supply chain and factory footprint, which is prioritising the manufacture of major product lines to build contingency stocks."
It said its distribution business, Logista, which serves Italy, France and Spain has increased the levels of finished goods stock in its regional distribution hubs and continues to deliver product to retailers.
Shares surged to 12.3% to close at 1,496.8p, albeit the shares are down 28.7% since the start of January.
Imperial's shares price had already been under pressure due to slower than expected e-cigarette growth amid a US regulatory crackdown on vaping.
The City was further reassured today by Imperial agreeing a new €3.5bn (£3.1bn) multi-currency revolving credit facility.
The new facility was coordinated by NatWest, Santander and SMBC and is provided by a syndicate of 20 banks and replaces its existing £3bn revolving credit facility.
The new RCF has a maturity structure that "brings benefits to both Imperial and our lenders, with an initial 3-year term and rolling, automatic, bi-annual extensions". Its outstanding bonds have a staggered maturity profile out to 2032 with limited maturities falling due in any one year.
Meanwhile British American Tobacco (BATS) has issued bonds in the US worth US$2.4bn, consisting of US$900m of 4.7% notes due 2027, US$1bn of 4.9% notes due 2030 and US$500m of 5.8% to notes due 2050.
BAT intends to use the net proceeds of the offering of the notes for general corporate purposes, including the potential repayment of upcoming maturities.
BAT did not comment on current trading or the coronavirus crisis today, buts its prospectus for the offer said the impact of the virus has "not been material" to date.
"But if the situation deteriorates or persists for an extended period in key geographies the risk of a significant adverse impact to the BAT Group's business will increase," it added.
BAT shares ended the day up 4.7% to 2,759p in London.
Hargreaves Lansdown analyst Sophie Lund-Yates commented: "When other industries are struggling during the COVID-19 pandemic, Imperial has seen little impact thanks to the unfaltering demand for its product."
"Smokers' willingness to pay ever higher prices mean tobacco giants have managed to protect their margins and grow dividends even as the smoking population dwindles… The question is whether the trick can be repeated going forwards."
Chris Beauchamp, analyst at IG, cautioned: "This is likely to be a brief recovery – the direction of travel for the shares remains firmly lower, and many will take this bounce as a chance to reduce exposure to an industry still in long-term decline."