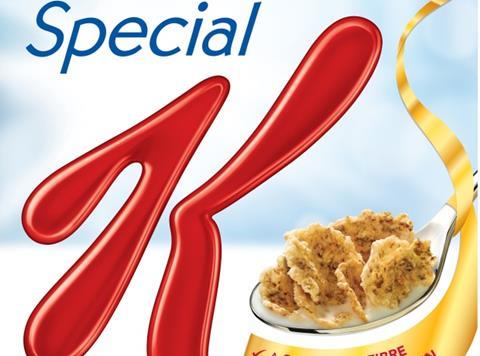 Kellogg Co. has posted large losses in its final quarter as consumers in the US turned their backs on cereals and snack bars for high-protein food-on-the-go.
The Frosted Flakes, Special K and Pop-Tarts maker reported flat sales of $3.5bn in the fourth quarter of 2014, giving the group a full-year total of $14.6bn, a 1.4% fall on 2013.
Comparable sales in Kellogg's US morning foods division slumped 7.7% in the last three months of 2014, with the snacks arm falling 3.1%.
Kellogg, the largest cereal maker in the US, also downgraded its long-term financial targets, now expecting low-single-digit annual revenue growth, 1 to 3 % compared with 3 to 4 %,
"In 2014, we have been addressing the challenges we have faced in some of the company's developed businesses," said John Bryant, Kellogg president and chief executive. "Project K, our four-year efficiency-and-effectiveness programme, is providing flexibility, and we have invested in brand-building initiatives, in-store sales capabilities, and new, improved products.
"We expect that 2015 will be a rebuilding year for us and that our investment will provide a strong platform for future growth."
Kellogg made a $293m net earnings loss in the fourth quarter – equivalent to a loss of 82 cents a share – compared to a $818m profit a year ago.
The group's sales in Europe declined in the fourth quarter to $681m, down from $716m in the same period of 2013, but held up over the year, rising from $2.86bn to $2.89bn.