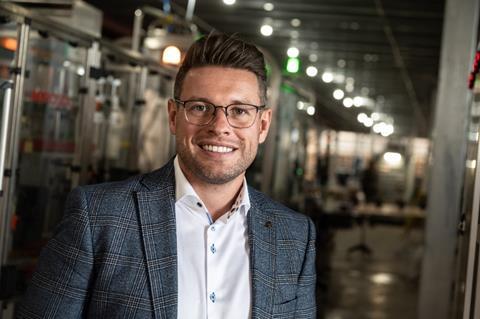 Revenues at household products disruptor My Fabulosa have almost doubled in the past year as it continued to shake up the category.
Founder and MD James Sharpe told The Grocer the company was on track to continue its meteoric growth in 2022.
Pre-tax profits in the year ended 31 August 2021 jumped 35% to £6.6m thanks to a 78% lift in turnover to £34.7m, newly filed accounts revealed.
It is the first time the business has filed full accounts at Companies House having only started trading in 2019 with one line of concentrated disinfectant in three fragrances.
Today, the business makes dozens of different products across multiple household categories, with its range stocked by Morrisons, Asda, Ocado and Amazon, as well as in the discounters where the brand started out (B&M, Poundland, Home Bargains and The Range) and overseas in Europe, Australia, New Zealand and the UAE.
Sharpe – who won Entrepreneur of the Year at the recent Grocer Gold Awards – said My Fabulosa ended 2021 as the fastest-growing disinfectant and household brand, catapulting it to the position of the UK's biggest privately owned cleaning brand.
"As a fragrance brand, our products transcend multiple product categories – we are not a one-trick pony limited by the shackles other cleaning brands are bound by," he added.
"This means listings have continued to grow outside of our core products into fragranced toilet rolls, kitchen towel, outdoor cleaning, car care, laundry, wax melts and candles.
"There are no boundaries to our growth: if a product can benefit from a fragrance, we will disrupt and deliver."
My Fabulosa benefitted from a big uptick in consumer demand for hygiene and disinfectant products during the pandemic. It also grabbed market share from established household names Zoflora and Dettol after it guaranteed supply for its retail partners.
Sharpe said the business had enjoyed a strong start to its new financial year.
"As well as continuing to develop effective cleaning products and innovating in fragrance across multiple product groups, you can also expect to see a huge influx of specialist task-specific cleaning products entering the market," he added.
"If our competitors felt that we disrupted in 2021 – they are going to feel it even more in 2022.
"We will continue to own the fragrance space, disrupt in this space and dominate this space."