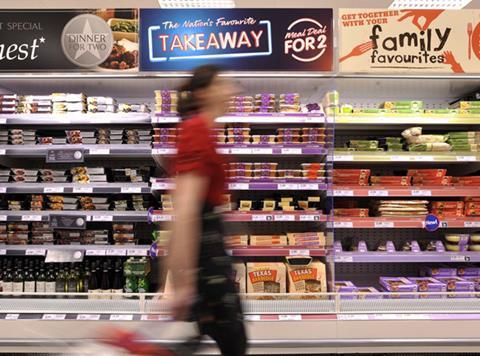 Ready meal manufacturer Oscar Mayer reported "significantly lower" profits in the past year, as earnings were hammered by surging raw material costs in the year following its takeover by a German private equity firm.
The chilled ready meal and convenience food supplier saw pre-tax profits plunge 29% to £9.3m for the year ended 31 March 2018.
"Significant raw material inflation" cut into profits, with sales costs rising by more than £30m since 2017.
Total sales jumped 11% to £302.7m, from £272.2m in 2017, which the supplier credited to a "development in business" across its main customer base, despite a "challenging market".
The fall in profits came amid a change in ownership, after German private equity player Deutsche Beteiligungs (DBAG) purchased the supplier for Sainsbury's, Morrisons and Tesco in April 2017.
The PE house purchased Oscar Mayer as part of plans to establish new European food group, More Than Meals, alongside German chilled meatballs and burgers manufacturer Abbelen.
The supplier operates four sites in England and Wales with a staff of 2,650 producing more than three million chilled prepared meals and snacks a week.
"During the financial year the group encountered significant raw material price inflation and as a consequence the group's gross profit percentage declined to 16% from 18% in 2017," the company said in the recently filed accounts.
"Despite the challenging retail environment, the directors consider that the performance of the business continues to be satisfactory.
"Although the UK retail marketplace is undergoing considerable upheaval, the group has reduced its business risk in this environment by attracting a broad customer base across the majority of UK retailers."