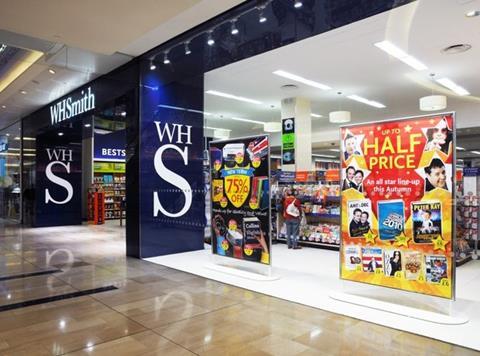 Sales at WH Smith (SMWH) have increased 2% in the third quarter thanks to continued growth at the retailer's travel division.
Like-for-like sales in the 14 weeks to 4 June remained flat, however, as the group focused on profit over sales on the high street.
Shares in the business have fallen 3.1% to 1,686.7p so far today despite the rise in sales.
Outlets in in railway stations and airports continued to record solid growth, with total sales up 9% year on year and like-for-like sales rising in line with expectations at 3%.
The performance in the travel division reflected ongoing investment in the UK business and the improvement in passenger numbers, WH Smith said in the trading update. The business added that it made further progress with space management to meet the changing needs of customers and landlords.
Total sales on the high street were down 4% and like-for-like numbers fell 3%, but gross margin improvements and cost savings were on track.
"In our high street business we continue with our profit-focused strategy, with sales in the period in line with expectations," the group said.
"Looking ahead we continue to focus on profitable growth, cash generation and investing in the business to position us well for the future. We remain confident in the outcome for the full year."
Analysts at Liberum said the slowdown versus the first half was to be expected given the very strong Christmas trading, particularly on the high street. "Comparatives toughen as we move into the final quarter but we are comfortable with our forecasts, underpinned by a strong H1, and we take confidence from management's reiteration of guidance in full year profit numbers," the firm added.