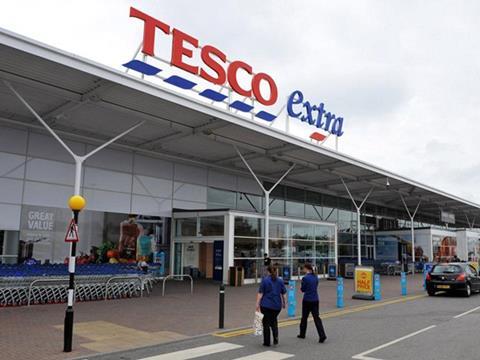 Tesco's "clean and tidy store" in Crediton wins this week. Though four items were not available, aisles and shelves were "well stocked" while "helpful and friendly staff stopped what they were doing" to help our shopper locate items.

Only one point behind was Sainsbury's with its Rowley Regis branch. There were "plenty of trolleys and spaces in the car park" but the "store wasn't too busy". There weren't any "attractive displays" to tempt, but offers on display gave a "strong sense of value for money". Our shopper "would definitely go back".

The shrubbery area of the car park at Waitrose in Warminster "looked a little unkempt". However, there was a "beautiful" display of flowers at the entrance. A lot of restocking meant our shopper had to move a trolley blocking her path, but shop floor service was first class. Staff were "impressive" but there was a bit of a queue at the checkout.

It was a "hectic morning" at Asda on the Old Kent Road and "staff were busy restocking". Promotional displays seemed to be in "odd" places but "roll back offers" were excellent. There was "no one in the bakery aisle" but another colleague came to help.

Morrisons in Blackburn has been "recently refurbished" but "this wasn't reflected at the entrance where litter sat in dirty trolleys". The store is "in a precinct so suffers from a lack of natural light". The "man on the butcher counter was unhelpful" and gave our shopper inaccurate information about a product. What's more, availability was very poor, with eight items unavailable.