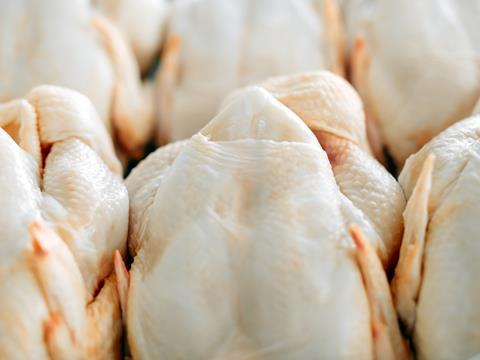 The government has agreed to a new advisory board to oversee food standards and agriculture policy in future trade deals.
Trade secretary Liz Truss confirmed today that following discussions with farming groups she will establish the Trade and Agriculture Commission to make recommendations on agricultural trade policy, maintaining animal welfare standards and export opportunities for farmers.
The NFU has pressed government to establish the body in order to ensure British food standards are not undermined by new trade deals.
The move represents a significant U-turn from the government, after Defra minister Victoria Prentis rejected proposals for a commission at an online event earlier this month, arguing there were already established routes for industry to feed in to trade negotiations.
"This is a hugely important development," said Minette Batters, NFU president. "We look forward to working with government and other stakeholders in the days ahead on the commission's terms of reference, to ensure its work is genuinely valuable."
After positive discussions with @NFUtweets @NFUStweets @NFUCymru @UFUHQ we are establishing a new Trade and Agriculture Commission to make recommendations for:
👉 UK agricultural trade policy
👉 higher animal welfare standards across the🌎
👉 export opportunities for 🇬🇧 farming👇 pic.twitter.com/bItAngi3sQ

— Liz Truss (@trussliz) June 29, 2020
Legal protections for maintaining food standards have not been included in either the Agriculture Bill or the Trade Bill currently passing through parliament, leaving many concerned that MPs would be unable to scrutinise the impact of the government's trade policy.
It is thought the UK will have to make significant concessions on access for US agriculture in order to secure a trans-Atlantic trade deal. The issue is said to be dividing the cabinet, with Defra secretary George Eustice reportedly clashing with Truss over the issue.
Truss said the commission will be instructed to produce a report for the trade department to present to parliament. "It will be vital that parliament is able to properly consider the Commission's recommendations and can ensure government implements them effectively," said Batters.