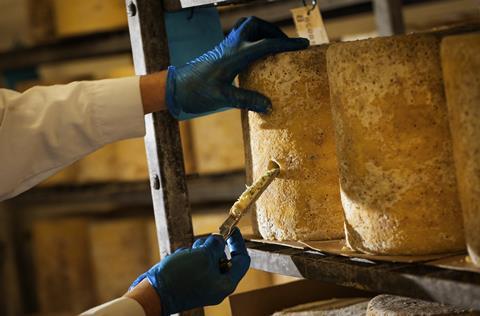 The government has confirmed its new rules and logos for geographically protected foods at the end of the transition period.
The UK's new geographical indication (GI) scheme will replace the EU's at the start of next year, though businesses will have until 1 January 2024 to change their packaging to include the new logo.
Attaining GI status protects the reputation of regional food and drink products and prevents imitators selling under the same name. Melton Mowbray pork pies, Cumberland sausages and stilton cheese all benefit from the status.
Geographically protected goods represent about a quarter of the UK's food and drink exports each year, worth almost £6bn last year, according to Defra.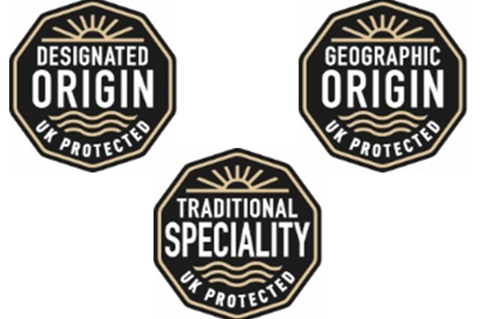 "In a world of cheap imitations and pressures on costs, it's important for producers and consumers alike to be able to depend on a marque which is a guarantee of authenticity and quality," said Halen Mon, a protected sea salt brand on Anglesey.
Products can be covered by one of three logos: protected designation of origin, protected geographical indication, or traditional speciality guaranteed.
Laws to protect the logos and to ensure the continued protection of existing GIs through trade agreements will be introduced to Parliament today.
GIs are expected to be a flashpoint in trade talks with the US, who have long urged the EU to remove the protections.
"The new logos launched today will become a staple on supermarket aisles in the UK and mean shoppers will be able to pick the best of British, from scotch whisky and Welsh lamb to Cornish clotted cream," said Defra secretary George Eustice.