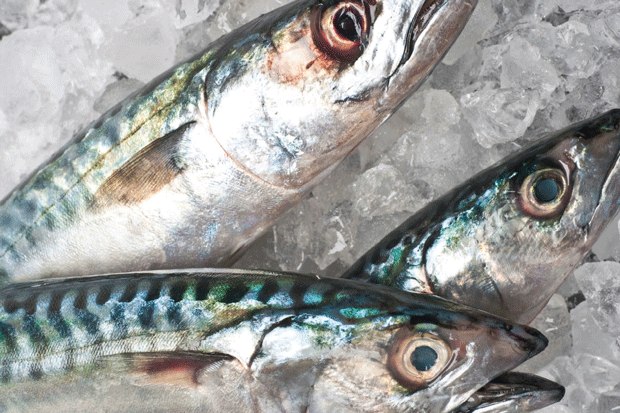 Major UK retailers, trade bodies and sustainability groups met privately last month to discuss the surge in unregulated catches of Atlantic mackerel and the risk of it ending up in British shopping baskets.
The meeting came amid an ongoing clash among Atlantic coastal nations over unsustainable mackerel fishing, after Iceland unilaterally increased its mackerel catch without consultation in August.
The move was criticised by the EU, Norway and the Faroe Islands, with Russia and Greenland also coming under pressure after it increased catch limits. It follows a decision by the Marine Stewardship Council to suspend the certification of northeast Atlantic mackerel as sustainable in March after fish numbers fell below a precautionary threshold level.
While Tesco, Sainsbury's, Waitrose, Marks & Spencer, Aldi, Lidl and the Co-op said they did not stock Icelandic mackerel in their own-label ranges, canning giant Princes confirmed its branded lines could contain mackerel caught by Icelandic vessels.
"The overwhelming majority of our mackerel supply comes from a supplier sourcing from Danish and Scottish vessels," said a Princes spokesman. "Another supplier sources smaller quantities of mackerel from vessels from Iceland."
Notes from the industry meeting, seen by The Grocer, reveal the group of retailers, processors, seafood brands and industry bodies are now collaborating "to consider market responses to the change in sustainability status of this fishery".
Retailers proposed a "market-based advocacy project aiming to bring the dispute to a resolution" that meets retailers' sourcing criteria.
Charles Clover, executive director of NGO Blue Marine Foundation, said the "explosion of activity" by Iceland, Russia and Greenland in Atlantic mackerel was "a worrying trend that consumers are rightly concerned about".
Supplies of MSC certified mackerel are now running low, according to a report published by industry website Undercurrent News last week, with retailers considering a switch to alternative sourcing labels.
"The loss of MSC status is a great opportunity for UK retailers to lead the way and replace it with a more robust system that allows the customers to make informed choices about what we buy," said Clover.
"At the very least a more detailed area of capture and the flag of the capture vessel seems the minimum information that should be on tins and packets."
Leah Riley Brown, sustainability policy advisor at the BRC, added: "Retailers are collaborating across the seafood supply chain and with the UK government to ensure … urgent improvements in the management of mackerel fisheries."