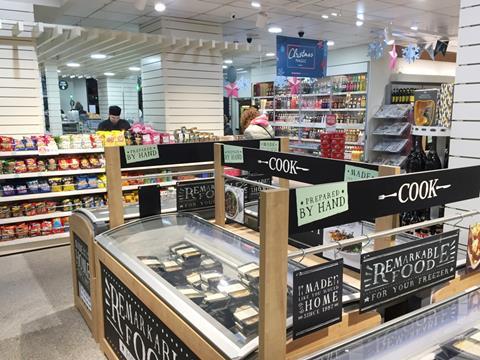 A cyber-attack in December 2021 wiped an estimated £2m from Cook's EBITDA, according to its latest financial results.
The attack ground manufacturing systems at its Sittingbourne site to a halt and prevented Cook from making and delivering food.
Consequently, the business was forced to shut down its website in the lead-up to Christmas, its busiest period of the year.
"For a few days we were effectively operating blind," said Cook joint CEO Ed Perry.
"Although no sensitive data was lost, we were without essential info for weeks. It meant millions worth of sales were missed."
The Grocer understands that Cook recently received a payout from its insurance company, which covered some of the loss in earnings.
However, the accounts revealed that the claim was capped at around £2m, out of which professional and legal fees to deal with the problem had to be paid.
Pre-tax profits fell by 56% from £4.1m in 2021 to £1.8m in the year ended 31 March 2022. This was despite a 13.5% increase in turnover to £94.5m.
The frozen food specialist also said it had been plagued by supply chain issues and staff shortages.
By the end of September 2021, the company said it was regularly missing 30 key ingredients at the start of each week, causing havoc with planning and production.
"The extra money flowing through the shop tills was all leaking away in manufacturing inefficiencies," said Perry. "And this was before ingredient inflation began to bite."
Cook said online sales, which had rocketed in the previous financial year in the midst of the Covid pandemic, had remained strong, while shop sales were also tracking 30% above pre-Covid levels.
However, a lack of staff led to problems in creating enough food to fulfil the inflated demand.
"Finding good folk to join us has never been a problem," said Perry. "But just as we needed an influx of new recruits to keep up with demand, the labour market dried up."
At one stage, Cook said there were more than 100 vacancies in the kitchens of its Sittingbourne site.
"Rollercoaster. It's a cliché but for 2021-22 that sums up the life of Cook," said Perry.
"It felt dangerously close to going off the rails at times, for reasons beyond our control, and yet we kept on track, arriving at the end of the year having achieved a performance that was, in the circumstances, admirable.
"The toll it [the cyber-attack] took on everybody at Cook cannot be underestimated. At the end of a very difficult year it could have broken us. People's resilience was nothing short of breathtaking."