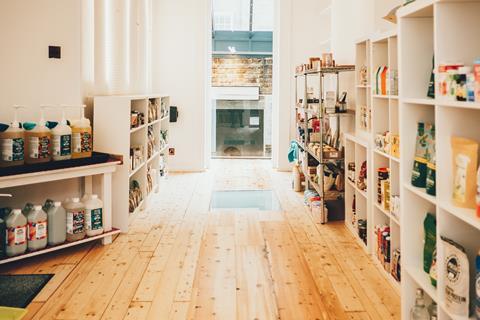 A refill grocery store where customers are encouraged to bring their own containers has opened in Carnaby in London's West End.
Called Earthly Matters, the store features dispensers containing products such as nuts, grains and breakfast cereals. Shoppers without their own container can buy a reusable glass jar.
The 844 sq ft store, which opened last week, also stocks sustainability-focused brands as well as vegan, organic and gluten-free lines, alongside vitamins, nutritional powders and toiletries. Brands include Ecoleaf, Friendly Soap, Infinity Foods, Just Natural and Who Gives a Crap.
"We are really excited to open Earthly Matters in this exciting and vibrant location," said Earthly Matters founder Audrey Kelly. "We are a small independent business providing eco-friendly refillable products with a friendly customer environment."
The Grocer recently revealed how convenience retailers are showing renewed interest in packaging-free refill stations after the coronavirus crisis stalled the rollout of such fixtures.