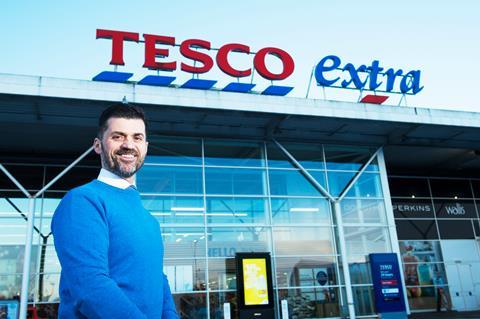 Winner: Tesco St Rollox Business Park, Glasgow
Store Manager: Billy Gardiner
Opened: 2001
Size: 78,000 sq ft
Market share: 10%
Nearest rivals: Lidl - 1.2 miles, Aldi - 1.4 miles, Sainsbury's - 1.7 miles, Morrison - 1.8 miles
Store data source: Analysis by CACI. Call the market planning group on 020 7602 6000
How has the latest wave of centenary price cuts gone down? We've given it key positioning in our power aisles, as well as a lot of point of sale support, and the feedback has been very positive. They are really good prices across everyday products that people want.

You've started selling Jack's-branded products for the first time. How has that gone? There have been a few questions from customers, some asking what Jack's is. It all comes down to making sure staff are knowledgeable so they can explain it to customers. The reaction from customers has been very positive. It's definitely been all about the 12-pack of mineral water, which has been flying out, at £1.50 each.

Tesco also launched its Clubcard price deal this week. How has that landed? It's going reasonably well. It's certainly gone down well with existing Clubcard holders, but it's also about trying to get new people to sign up to Clubcard. I think it's a bit more of a slow burn.

What other changes have you had in store recently? We're just completing the closure of our counters, which was obviously quite a challenging time for the store and our staff. The good thing is that nobody who wanted to stay with the store had been forced to leave as a result, as we've found other jobs. For others that have left they have received financial packages that are really quite substantial. It's now about making sure that we put all our resources into ensuring the best level of service and availability in the store.

Have you had any other changes to the layout of the store recently? Actually, one of the things we've been ­trying to do is reduce the number of unnecessary changes to the layout. We've changed the range so there is less confusion for customers and we can really maximise the availability of products that are selling well.