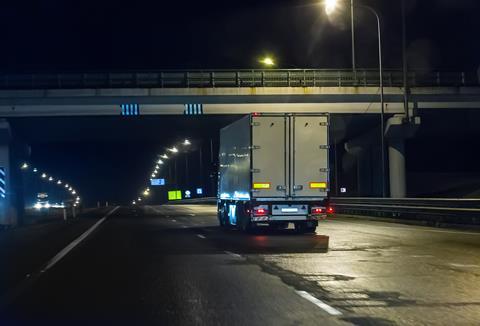 Retailers are calling on the government to allow all-night deliveries to supermarkets once more to prevent food shortages over the Christmas period.
The Grocer understands ministers have agreed to consider the move, along with a temporary loosening of restrictions on driver working hours, in a repeat of emergency measures introduced in March under the first lockdown.
Despite concerns over the impact on noise and health & safety, the measures were seen as a vital part of the response to panic buying in the first lockdown and are now back on the table. Retailers are warning of a chaotic and uncertain period facing supermarkets after lockdown lifts.
"The government has been asked to consider reintroducing the temporary extension of delivery hours if there are issues over the Christmas period," one retail leader involved in discussions told The Grocer. "There are barriers to get over yet, but it is something being considered."
Another source involved in the talks added: "This is a bit of a no-brainer for the government. If there is a choice between empty shelves and a temporary restriction of some rules on things like deliveries, I'm pretty certain which way the public would vote."
The source said industry leaders had warned ministers the situation at the moment was "the calm before the storm" with great uncertainty over what the post-lockdown plans would mean for shoppers and supermarkets.
Ministers have been discussing a series of potential uses of regulation with industry bosses since the second wave of the pandemic began, with talks also ongoing regarding a possible temporary relaxation of Sunday trading restrictions.