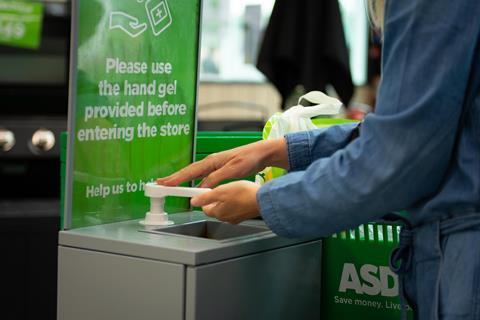 Supermarkets breathed a sigh of relief this week as England entered its second national lockdown with little sign of panic-buying, at least on the scale seen in March.
The prospect of a repeat of scenes from the first lockdown, when shelves were stripped as quickly as they could be replenished and availability took weeks to restore, had been one of the industry's biggest worries as restrictions tightened again.
However, major supermarkets said such fears had not played out, meaning no need for the sweeping purchase limits imposed in March.
Despite data from Dunnhumby suggesting sales of loo roll shot up 55% year on year in the week to Sunday 1 November, supermarkets said availability remained good.
Sainsbury's saw a sales spike at the weekend matching 14/15 March, but by mid-week the supermarket said there had been no need for any new purchase limits.
Tesco and Morrisons both introduced limits on commonly stockpiled products such as toilet roll in September, but had not needed to add to them this week – though Tesco has stipulated a maximum of 95 items for online orders.
Asda has introduced 700 extra sanitisation stations and extended the hours marshals are stationed on doors, but said it had "good product availability".
An Iceland spokesman said there were limits on toilet roll online, where shoppers might be most tempted to bulk buy, but these had been in place since the first lockdown. "There are no restrictions on in-store purchases," he added.
A Lidl spokeswoman said: "We're not experiencing any product shortages and have good availability in our stores."
A Co-op spokesman said there had been "small uplifts in sales but nothing significant" and there were no purchase limits in place.
Waitrose had limits on a "small number" of products such as toilet roll and hand sanitiser.
A BRC spokesman said: "There is no evidence of panic-buying and supply chains are strong."