Caught on the frontline of the supermarket price war, the role of the buyer isn't what it used to be. With creativity now well and truly superseded by data, what does a buyer look like in 2018? 
Once upon a time the supermarket buyer was king. They'd strike deals, dabble in product development, balance a diary packed with pitches from exciting startups and head off on international trips to sample world cuisine.

"In the glory days, the buyer was king of the castle," says retail consultant John Butler, who spent more than 20 years working at Tesco and Sainsbury's. "He or she would meet suppliers and be the gatekeeper to everything, from the category strategy to the innovation to the NPD, to promotions, ranging and pricing."

Categories were small, "turf wars" breaking out at the first sign of a fast-growth SKU, adds Hamish Renton, managing director of HRA Global (and a former category director at Tesco).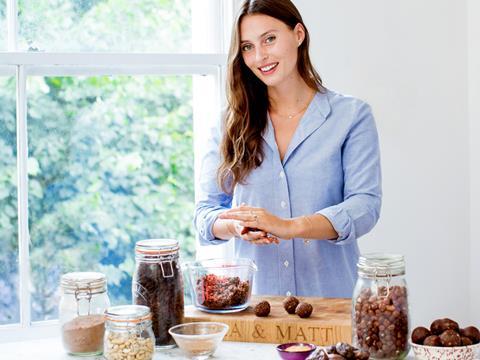 'Incubating' innovation from within
Back in May Sainsbury's announced it would invest in a brand new 'hothousing' scheme to help differentiate its offer. A newly appointed head of future brands Rachel Eyre was tasked with finding 'distinctive brands' with the potential offer of listings, mentoring, free Nectar data and even equity stakes in return for exclusivity deals of up to 18 months with the retailer.
It was a move that appeared to acknowledge an overreliance on large, corporate suppliers by the supermarket. "It's part of an overarching proposition to be about destination and distinctiveness," Eyre told The Grocer. "If you're going to be distinctive, you have to look for and create new things, rather than going to big suppliers all the time and asking them to give us their next thing."
It isn't the only scheme of its kind from a retailer to gain profile in recent years, either. The Tesco Labs initiative has been up and running for four years now, offering a year-long programme of support (including workshops, access to Dunnhumby data and one-to-one support) and in March announced the likes of Wheyhey, Grenade and Deliciously Ella had been selected.
In 2017 Waitrose also joined the JLab initiative for the first time, offering young foodie tech startups at least 12 weeks of support and potential investment.
Such schemes are "recognition that organisationally what the mothership is great at is volume and efficiency," says Hamish Renton, of HRA Global. "If you pursue efficiency and commercialism and uniformity to get your costs down in certain categories the cost is you lose that agility, that entrepreneurial risk- taking approach."
A problem that many of these parallel schemes seek to correct. "The idea is for the scheme to be sat slightly aside from the main businesses so we can take some risks, calculated risks, and can do some of the stuff that maybe in the past bigger businesses would have struggled with," said Jackie Wharton, director of business development at JLP Ventures, at the 2018 launch of JLab. "We're very clear we don't have the exclusivity on all the great ideas so having JLab is a brilliant way of working with SMEs."

"You were the trifle, cheesecake and mousse guy, with tiramisu or indulgent yoghurts looked after by someone else" and "if there was a high-growth sub-area spats would rumble on for months."

It was sometime between the late 1990s and late 2000s (depending on who you talk to) and the "golden age of retailing". The discounters had arrived but were yet to make their mark, with "easy volume gains to be had if a buyer at one of the bigger retailers was doing a good job," adds Renton.

But "it's not that market any more, for reasons we all know." We do. There was the economic crash, and the vertical drop into austerity; two major spikes in food price inflation; and the repositioning of discount supermarkets Aldi and Lidl. The consequence has been a remorseless focus on price to win back volume, with margins squeezed, sometimes fatally so.

Far less examined though has been the impact of that shift on the role of the buyer, and to the ranges and supplier relationships at the big four and beyond.

The change is stark, believes Renton. Not least "the amount of physical footage one buyer is responsible for" - the 'trifle, cheesecake and mousse' guy now in charge of the entire dessert category, sometimes more.

Crucially, the resources to grapple with it are less. "You always used to have a merchandiser and stock controller so if you were doing a remerch or a particularly difficult supplier selection you had another couple of pairs of eyes from within the team that knew your category."

For a supermarket buyer, the estate you're selling through is also much more complicated, too. "Ten or 15 years ago we were getting our heads around c-stores at one end and monster Extras at the other, while dotcom was only bubbling up. Now there is more and more sophistication to cope with."

One senior source believes teams are simply stretched too thinly now. "They focus on the big things. So they're really good at large stores whereas in the little ones it's [only about] replenishment, making sure things are in stock rather than having the right stuff. And if anything it's likely to get less focused" as resources are pared back further.

Only in the past few months Tesco has announced 1,700 job cuts to 'simplify' the business, Morrisons confirmed 1,500 management roles would be lost and Sainsbury's reportedly put thousands more roles at risk as part of its efforts to introduce 'a more efficient and effective structure'.

Crucially these leaner teams, with larger areas of responsibility, are far more focused on number-crunching. "There's a hell of a lot more data around," says Butler. "Everyone now is so focused on trying to make sure ranges are what customers want, as opposed to what buyers are trying to buy" to secure listing or promotional fees.

In 2016, Tesco development director Rob Cooke (now director of BWS) revealed to suppliers at The Grocer conference that the top priority for all its buyers was sourcing products that "met a previously unmet customer need" and could be delivered efficiently across every metric. In other words, it wasn't interested in products that overlapped with its existing range, a strategy Cooke assured listeners led to "mutually profitable" listings decisions, backed up by data.

Which in many ways is a positive of course, the effectiveness of this 'big data' evidenced by the meteoric growth of Tesco-owned Dunnhumby. Once an analytics startup based in its founders' Chiswick kitchen, the data giant has thrived off the back of its Clubcard insights, now working with 40 retailers, 50 manufacturers and worth around £2bn. Sainsbury's too bought out other Nectar stakeholders for £60m in February as part of a strategic drive to 'take loyalty to the next level'.

That said, several supermarkets don't have loyalty card data to call upon. Even though its MyWaitrose card has been useful, meaning "buyers are much better prepared for negotiations with big suppliers than they've been in the past, with better visualisation tools as well, commercial director Rupert Thomas admitted in a recent interview with The Grocer that its systems are still "relatively unsophisticated" ("it's pen and paper" and "not always deeply thought through").

With many buyers stretched, there's a case for saying that the role is evolving into one more akin to the no-frills approach successfully practised by Aldi and Lidl.

There "the maths is more important than 'nicey nice'," says Ronny Gottschlich, independent advisor and former CEO of Lidl UK. "I always said let's not do the fluffy stuff but keep it to what a customer can see, taste and feel. It sometimes isn't creative but it's about finding very economic negotiators."

But does that mean some creativity is lost? Iceland senior buyer Robin Langton doesn't believe so. "A good buyer is always looking for the small and interesting. Launching in September for us are wines from small producers in Rioja, Portugal, and other really interesting regions. I've always sought those out. At Iceland we're really keen on the small, and the different and the next new thing."

For Steve Simmance, MD at recruitment firm The Simmance Partnership, data has focused attention away from innovation. "There is far less intuition," he says. For instance "if you know there's a trend toward milk replacement you should be forging that relationship with consumers and giving them as much choice as possible" but instead the attitude is often "let's keep the fixture tight and keep selling lots of milk".

Gottschlich believes a head for numbers supersedes creativity when it comes to recruiting new buyers.

"I'd always say we need some smart people who can see trends in the market but we don't need a creative person like a food developer. We need someone good at negotiating, well-organised and fast, rather than a creative person with the mindset that they need to have the most beautiful ready meal."

But what does that mean for innovation? After all, buyers were traditionally "repressed product developers," laughs Renton, "where if they had time they would love to fiddle round with recipes and go on the trips" or do the rounds at conferences. "You see them less and less there. Partly they don't want to be pounced on by someone trying to sell them something" but also because they "don't have the bandwidth or headspace or airtime - call it what you want - to actually spend time on this stuff as they're so stuck in the day job".

"That means roles have become more internal-facing and reliant on elsewhere in the organisation to be the eyes and the ears, and on the money with trends. That adds to the slightly sluggish reaction times you see from the big boys. They're stretched, they're under the cosh."
Focus on suppliers to innovate
In many ways that's seen the mantle for cutting-edge innovation passed to the restaurant and casual dining sector, thinks Butler, with the "great gin bubble" and the growth of Fever-Tree and craft lager resolutely starting in the on-trade rather than a supermarket. And it's also seen greater pressure placed on established suppliers to dream up innovation to present to buyers.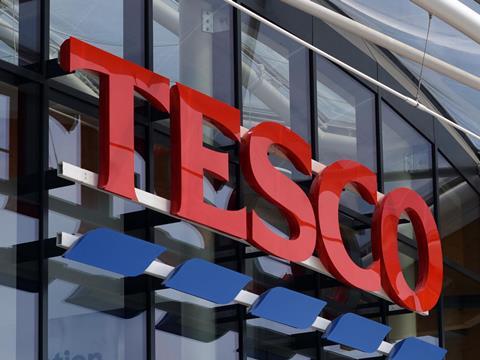 How Tesco took a 'futuristic approach' to buying
In October 2017 Tesco announced a major shake-up of its buying teams, in what then chief product officer Jason Tarry called a "fundamental change" in the way suppliers would do business with it.
Under the new structure, commercial teams are split between sales and buying managers. The former work with suppliers on areas such as supply chain improvements, production issues, forecasting and promotional strategy, with a key role in using Tesco's Dunnhumby data.
Meanwhile, buying managers will handle negotiations on price.
Tesco said the new model would allow dedicated experts to focus on one area instead of trying to cover both buying and selling.
John Butler believes the new role of the selling manager will boost the retailer's ability to spot trends and developments compared with rivals as "they have the opportunity to go out and understand new trends, they get the fun part of the job".
It's a smart move, agrees Steve Simmance. "Tesco have taken a brave futuristic approach and said the buyers' role is three intrinsically different responsibilities."
It's the most "avant garde approach", he adds. "It's the one congregation of buyers that is really making a step change to improve its trading relationship with suppliers and on behalf of consumers."
Others are watching closely. As a buyer you lose control. But you may just need to let go.

Buyers are "100% focused on relying on suppliers to provide innovation," says Simmance, "and more importantly to provide the reasons why innovation exists and why it's so compelling."

For Gottschlich that's the way it should be. "Do branded suppliers still have a right to exist if they are not the innovation driver? You have to offer the retailers new products that are differentiated from private label." That innovation has "slowed down quite a bit though" as the expense of testing and trialling NPD is dropped by suppliers also "under the squeeze".

There are other factors too. One being the changing nature of the buyer/supplier relationships that have developed in this new era. "It's no longer about the relationship, but the transaction," says Simmance. "There's very little debate between buyer and seller these days, it's very one-dimensional."

Then there is the fact that small emerging brands, yet to secure their first listing but a font of innovation, are no longer able to make their case in front of new stretched buyers. "I know smaller, innovative suppliers are finding it increasingly frustrating to get in front of the buyer, they're crying out for help," says Butler. "It's frustrating for the true innovators to get their airtime. The retailers will all deny it, they'll say they're close to what's going on, but they're not. It's a challenge these days even finding out who the buyer is, getting the right audience - who the hell is it?"

Would he have made time for a pitch from a new startup 10 years ago? "Yes. Because everybody was trying to do everything first. I was trying to do things before my competitors so I wanted to see the innovation."

Retailers aren't oblivious to some of these new challenges, though. The announcement by Tesco, late last year, that it would be fundamentally restructuring its buying process with the creation of 'selling managers' is seen as recognition by some that buyers simply cannot handle the sheer number of decisions and relationships they've been asked to. Meanwhile retailers are developing inhouse incubator schemes to offer clearer routes to market for new, exciting brands.

What's clear is that the status quo simply isn't sustainable, believes Simmance. "As an industry we have over-engineered our buyer/seller relationship and we're now at a point where conceivably there'll come a time you don't need either. It'll become automated and the work of accountants. That would be a terrible shame."

"I think there's a better balance," echoes Butler. "There are so many small, innovative food companies out there trying to get into the market and finding it so difficult. Where is the next BrewDog, or Fever-Tree or Innocent? They all started from absolutely nothing. What's that next big trend? Buyers won't spot it if they're stuck in their little boxes."