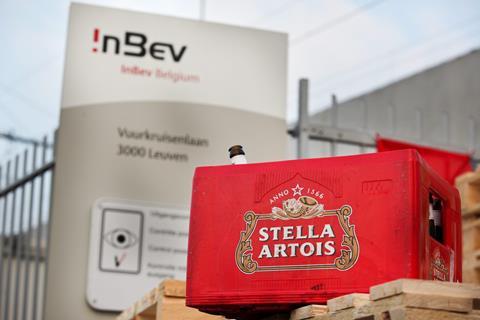 Supermarkets are facing fresh scrutiny over payment practices, but food and drink manufacturers are often worse at paying their suppliers promptly, The Grocer can reveal.

The Business, Energy and Industrial Strategy Committee this week quizzed Groceries Code Adjudicator Christine Tacon on "concerns around late payments and poor payment practices" by supermarkets.

But analysis of payment practice data by The Grocer found some of the UK's biggest food and drink companies have longer payment terms than the mults, and are more likely to break those terms by paying even later.

AB InBev, United Biscuits, Symington's, Mondelez, Molson Coors, Heinz, Britvic, Diageo, Kerry Foods, and Yoplait were among the food and drink firms taking over 60 days to pay suppliers, and paying at least 15% of their invoices outside agreed terms, data covering six months showed.

AB InBev took 132 days on average to pay, according to the company's latest payment report.



In comparison, the big four supermarkets took 45 days on average to pay their suppliers, and have all reduced late payments to below 5% of invoices.
Under current UK legislation, businesses are free to agree their own payment terms with suppliers as long as they are "fair". But MPs have slammed payment terms exceeding 60 days as "unacceptable" and urged businesses to pay smaller suppliers within 30 days.
The government has also vowed to crack down on the "scourge of late payment" after research by the Federation for Small Businesses showed a third of small businesses in Britain have run into cash flow difficulties due to invoices not being settled on time.
Any delay in payment had a "severe knock-on effect" on farm businesses and could potentially challenge their viability, said NFU food chain adviser Christine McDowell.

"Farm businesses often don't have a lot of capital in the bank, so any sort of volatility in terms of not being able to guarantee money is coming in can have a big impact on profitability," she said.
Late payment is also a "challenge" for SME manufacturers, which make up 97% of the UK food and drink sector, said the FDF, which "strongly supported" government efforts to boost transparency around payment practices.
However, a spokeswoman stressed ongoing flexibility around payment periods was "essential" for food and drink manufacturers to operate.
"Our industry faces unique challenges that can require longer terms, not least due to the seasonality involved in sourcing ingredients, the long-term buying commitments required, and the lengthy lead times to produce and deliver key raw materials such as packaging."

AB InBev stressed it worked with suppliers on an individual basis to negotiate terms that "suit both parties".

"Our average time to pay an invoice is driven by large businesses and intracompany payments making up 85% of invoices over this reporting period. Small and micro suppliers contributed to 7% of invoices," said a spokeswoman.

The brewer was "in the process" of changing its payment terms for micro, small and medium suppliers and was "working towards" 60-day terms for these, she added. "We are also working to cut late payments from 16% to under 10%."
What suppliers say about their payment terms
Mondelez: "We agree clear payment terms and our standard 60-day payment window is in line with others in the retail and food manufacturing sectors."
CCEP: "The majority of our largest suppliers conduct business with us on contracted terms which have been negotiated on an individual basis with our procurement team. Those suppliers not doing business with us on a contracted basis are typically paid between 65 and 95 days. Our smallest suppliers are on shorter payment terms and are typically paid between 25 and 55 days."
Molson Coors: "Our standard payment terms are in line with current regulation and we agree commercial terms with suppliers and partners."
Pladis: "United Biscuits (UBUK) operates standard payment terms of 75 days. We work with our suppliers to find a suitable set of commercial terms that may be shorter or longer, ranging from 28 to 120 days, that are acceptable to both businesses."
Britvic: "We aim to pay our suppliers in accordance with the agreed terms."
Kellogg's: "We are confident Kellogg Europe payment terms are in line with the practices of many other similar sized businesses. We remain committed to our suppliers, who are vital for the success of our business, that's why we offer early payment options which enable our suppliers to receive their money in as little as 10 days to help them manage their cash flow."
Unilever: "At Unilever, we are committed to paying our suppliers fairly and on time, and all our payment terms are agreed mutually upfront. We prioritise our smaller suppliers and SMEs by paying them within 30 days, and our average for all suppliers is 62 days. For non SMEs, we start with a 90 day standard payment term and this is the number published on the Prompt Payment Code website."
Diageo: "We have amended our pay run for SMEs to ensure they receive payment within their 60 day terms and have also been working to reduce process errors caused by us or our suppliers that can lead to payment delays. We have proactively engaged with the PPC and are fully committed to ensuring that all our UK suppliers are paid within agreed terms."