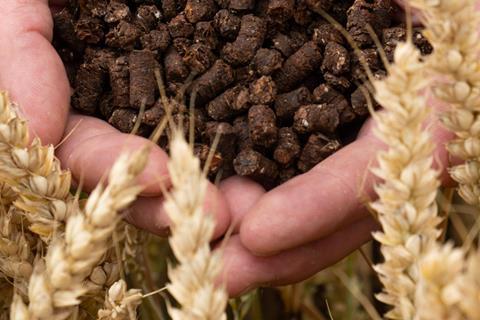 Nestlé UK has launched a new trial to create low-carbon fertiliser using cocoa shells from its Kit Kat factory in York.
It is to conduct a two-year trial to evaluate the fertiliser's performance on crop production, soil health and greenhouse gas (GHG) emission reduction.
If successful, the company said, up to 7,000 tonnes of low-carbon fertiliser could be produced and offered to farmers in Nestlé's UK wheat supply chain, equating to around 25% of Nestlé UK's total fertiliser used for wheat.
The cocoa shells are supplied by US company Cargill, which processes the cocoa at the York facility to become key ingredients in products including Kit Kat and Aero.
Swindon-based CCm Technologies and York-based Fera Science are also involved in the trials, which will see the material used on arable farms in Suffolk and Northamptonshire.
They will investigate the performance of the fertiliser in terms of wheat yield and quality, and assess the impacts on soil biodiversity and GHG emissions in comparison to conventional products.
Nestlé has set a target to reach net zero emissions by 2050 and source 50% of its key ingredients from regenerative agricultural methods by 2030.
"Farmers often find themselves among the first groups to be exposed to global issues, and these risks are then borne by the food system we all depend upon," said Nestlé UK & Ireland regeneration lead Matt Ryan.
"We have to find ways to build more resilience into the system and optimising our use of natural resources is a critical part of this."
Its move is the latest announcement in a shift towards low-carbon fertilisers.
Last week, Tesco boss Ken Murphy announced it was partnering with its suppliers in a bid to drive a tenfold increase in the number of hectares being cultivated by low-carbon alternatives for the 2024 growing season.