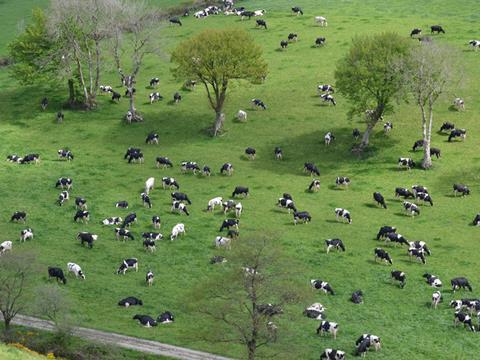 Proposals by the Trump administration to impose tariffs on a raft of EU products could affect more than £60m-worth of UK fish and dairy exports to the US.

The US Trade Representative is considering tariffs on about $11bn (£8.4bn) worth of goods from the EU as part of a dispute with the bloc over subsidies for aircraft manufacturer Airbus.

A variety of EU-manufactured aircraft and aircraft parts are on the list of proposed tariffs, in addition to clothing, metal and food and drink products. A WTO arbitration panel will determine the exact level of ­tariff imposed this summer.

The UK exported just under £50m-worth of potentially affected dairy products to the US last year, according to HMRC data, ranging from fresh cheddar to butter and a variety of processed cheeses.
Scottish fresh salmon and trout products are also on the tariff list, representing just over £11m-worth of exports [HMRC]. However, the vast majority of Scotland's salmon exports to the US, worth about £139m last year, are smoked and frozen - and would not be affected.

If imposed, the tariffs would escalate tensions between the US and EU, which backed off from an earlier flare-up to reach an uneasy truce last July.

However, there has been some progress towards a better transatlantic trading relationship between the US and EU this week, as the European Council gave the green light to open negotiations with the US on a free trade agreement to eliminate tariffs for industrial goods, excluding agricultural products.

It is "too early to tell" whether the tariffs would come into force, says Provision Trade Federation director general Andrew Kuyk. "The export of some products could be affected, but the impact will depend on the exact tariff rate and how the pound is performing, if it even happens at all."