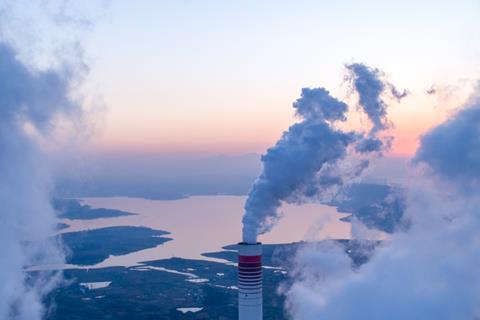 The government is set to unveil plans for a mandatory system of Scope 3 carbon emission reporting for all major food companies ahead of COP28 in Dubai, The Grocer can reveal.
The move will be the first major act of the industry's Food Data Transparency Partnership (FDTP), which was launched in February.
Major food companies will meet early next month in a bid to try to finalise a roadmap and agree on a set of metrics for the reporting scheme.
However, sources involved in the discussions admitted there was still "a long way to go" before agreement could be reached on the details of the scheme.
With more than 600 global standards for greenhouse gas emissions (GHG) currently in operation, it is understood Defra has faced major debate among retailers and suppliers over how the scheme will operate, which reporting mechanisms it will use and how they can avoid contractual and competition issues among rival reporting systems.
There are also questions over how the government will mandate the reporting by large companies, including whether to use existing regulations or create new regulations.
However, The Grocer understands the reporting will be legally required for major companies, with the hope that subsequent pressure on the supply chain will have a knock on impact on smaller companies.
It was at the COP26 conference in Glasgow two years ago that supermarkets including Tesco, Sainsbury's, Waitrose, Co-op, and M&S pledged to slash supply chain emissions, reduce deforestation and increase sales of plant-based foods, as part of what was billed as a landmark agreement, brokered with the WWF.
Since then a plethora of rival schemes have materialised on GHG reporting as food and drink companies have made inroads into reducing their own (Scope 1 and 2) emissions, though companies have struggled to make the same inroads in Scope 3 emissions, involving their entire supply chains.
More than 50 food and drink companies, along with organisations including Wrap and the IGD have been involved in the talks with Defra on a new system.
As well as setting up a uniform methodology of reporting emissions across the supply chain, there are plans for consumer facing environmental data to be included in a new system on package labelling, though here too The Grocer understands there are many rival schemes vying for official backing from the department.
The partnership was set up by ministers in a response to calls for transparent data on key environmental and health issues in Henry Dimbleby's National Food Strategy, published in 2019.
Plans on carbon emissions have been prioritised, with the Department of Health taking over responsibility for plans for a transparent system of reporting on health, as revealed by The Grocer yesterday. Meanwhile an animal health work stream has been put on hold.
The development comes despite reports prime minister Rishi Sunak is to row back on several of the government's carbon commitments, amid fear of the economic impact on consumers.
A source told The Grocer the industry was facing a raft of key decisions at the meeting next month, which would decide how far companies would agree to work together to provide the desired "level playing field".
"Everything at the moment from Defra is being driven by the fact the government wants to make some big shiny announcement ahead of COP," the source said.
"But this is a massively complicated issue and there are major issues regarding competition. There are also major issues over how company reporting will be mandated. Is it going to be a fixed period of time or based on active and live data? All this is still to be decided.
"There is also a big question over exemptions. Defra are talking about it being just big companies but does that mean SMEs who want to take part, some of whom have been at the forefront of developing carbon reporting systems, will be told they can't take part?"
FDTP chairman Chris Tyas told a meeting of the Westminster Forum earlier this month that it wanted to create a "a reporting system which provides a level playing field". He said he believed the system would end up involving the entire supply chain, regardless of the controversy over how and to whom it would become mandatory.
"Large brand owners and large retailers are not able to provide this data without the input of their suppliers [and] we have to ensure consistency of data and measurement," Tyas said. "But regardless of whether a system is mandatory or not, it has to provide data and it has to be consistent.
"It is not in in anyone's interest that this data is held by a few powerful players."
Four things affecting fmcg following Rishi Sunak's green rowback
1

2

3

4

Currently reading

Food companies to face mandatory Scope 3 carbon reporting as Defra readies COP 28 launch