The coronavirus crisis has provided a stern test for the 'just in time' supply chain – which it seems to have passed. But with further threats around the corner, some suggest we should be rethinking the way we stock our supermarket shelves
The empty supermarket shelves of March carried a warning. For the first time in years, the fragility of our food supply chain was exposed. It took only a short burst of stockpiling - mostly by customers who added a few extra items to their baskets - to disrupt the typically lean, reliable and efficient 'just-in-time' supply chain.

It's a worrying prospect, with coronavirus unlikely to be the last major test of our food systems. Brexit is yet to be finalised, President Trump is triggering late-night geopolitical battles from the Oval Office, while climate change is now on the agenda of even the most repudiating world leader.

All of these events could leave the shelves bare again, prompting growing questions over whether just-in-time systems can provide the food security we need.

One thing is for sure: supermarkets were never going to be fully prepared for what hit them in March. As pandemic fears hit home, demand reached almost pre-Christmas levels. At Christmas, that demand is anticipated months in advance. The spike in March, by contrast, was not planned for.

It's those shocks that have the potential to disrupt an otherwise reliable system. It's worked successfully for over 40 years, since it was first introduced by Tesco, when the then struggling retailer moved to just-in-time supply chains and centralised distribution in the 1980s.

Operation Checkout, as it was known, transformed British grocery for good. Retailers had previously held most of their stock in store, paying costly overheads. Once Tesco started demanding more frequent deliveries of smaller quantities to its newly established regional distribution centres, everything changed. By minimising inventory held in store, Tesco could slash prices as cash was freed up. The axis of power of that once lay with suppliers was further eroded, and it wasn't long before other retailers followed suit.
Pitfalls
The strategy was a similar boon for customers, resulting in falling prices and greater product choice. But there are obvious pitfalls. See the system for fresh and chilled products, for example. To boost shelf-life, supermarkets run a 'pick-to-zero' approach in which supplies are replenished each day based on sales and forecast demand. The system is relentlessly streamlined. Retailers order British strawberries on a given morning and expect them to arrive that night. Spanish peaches may take an additional day, but the underlying concept is the same: get them to the shelf as quickly as possible. Maximise shelf life, maximise sales.

Leigh Sparks, professor of retail studies at the University of Stirling, points out the dangers. "Just-in-time is a flow-based system," he says. "And the worst thing that could ever happen to a flow-based system is any sort of disruption."

That is exactly what coronavirus did on a mass scale. Not only did demand surge to unprecedented levels in the UK - sending planning based on historical buying patterns into disarray - but the typically seamless flow of goods through Europe was threatened by logjams at borders, haulier shortages and soaring transport costs.

Despite attempts by suppliers to mitigate the logistical difficulties and keep goods flowing, gaps inevitably appeared in the system.
"Because the systems are so finely tuned to follow demand, when the demand went crazy, it sent craziness into the supply chain"
This caused an initial bullwhip effect that rippled through the supply chain. "Because the systems are so finely tuned to follow demand, when the demand went crazy, it sent craziness into the supply chain," says Dave Howorth, executive director at supply chain and logistics consultancy Scala.

The result was empty shelves and customer concerns over looming shortages. For their part, retailers believe that isn't an indictment of the just-in-time system, for shoppers always got what they needed, albeit not always what they wanted. It is the inherent flexibility in the system that ensured this was the case.

Indeed, as the UK entered lockdown, food systems went into overdrive to respond to the crisis. Manufacturers increased production for high-demand goods, retailers recruited new warehouse workers and boosted the number of delivery vehicles, while the government stepped in to relax competition law and drivers' hour restrictions.

"All of those show that with the right kind of things in place and the right flexibility, the supply chain is incredibly robust," argues Andrew Opie, director of food and sustainability at the British Retail Consortium.

That robustness was aided by Brexit planning. Multiple preparations for a no-deal scenario had given businesses an enhanced understanding of their supply chains and left them "as ready as they could be" for the unexpected turmoil, according to Dominic Goudie, head of international trade at the FDF. Many had already identified what bottlenecks were likely to emerge, where alternative suppliers could be found if existing ones became unavailable, and what steps were needed for rapid mitigation.

And so supermarkets successfully navigated the potential crisis and supply soon stabilised. At the same time, many have been left asking just how close we came to disaster. As it was, the episode did not extend beyond a demand-side shock. There was always enough food in the system, it was simply a matter of getting it to stores and in sufficient quantities.

If supplies themselves had been hit, it would have been a very different story. Covid-19 could have severely reduced worker populations in factories and farms across Europe. It could have limited haulier availability, or caused an outbreak at major ports such as Dover or Felixstowe. In the worst-case scenario, countries may have closed borders to hoard food supplies for their own populations.

So it may simply have been a lucky escape. "If there was another issue laid on top of what happened, then it could have got interesting," says Scala's Howorth, understatedly.

Tim Lang, professor of food policy at City University, is similarly concerned. Overall, he thinks "just-in-time is brilliant". He highlights its role in transforming Tesco from the brink of collapse in the late 1970s to becoming the world's 12th biggest retailer last year. "But it's not right for resilience. It's got to be rethought."

It is to supermarkets' credit that they kept food supplies flowing throughout the pandemic, he says, but this does not mean all is well. "I say to the retailers: get real. You've dealt with it well so far. But the big problems about real resilience haven't even been tested yet."
"Just-in-time is brilliant, but it's not right for resilience. It's got to be rethought"
Lang's list of looming threats to the UK's food supply chains is extensive: climate change, national conflicts, terrorist attacks, price hikes or trade disruptions could all strike at any moment and with unforeseen challenges. The current pandemic alone continues to pose a severe threat to supplies, with a seasonal worker shortage looming ever closer across Europe, and Italy and Spain considering an amnesty on illegal migrants simply to avoid food shortfalls. Global export bans, meanwhile, led the UN to warn in March that protectionist measures could provoke global shortages.

That's why Tim Benton, research director for emerging risks at Chatham House, is reluctant to brand the supply chain secure based on what has happened in the past few weeks. "Let's ask this question again in a year's time when we have been through changes in supply associated with lack of harvests, lack of labour, lack of planting perhaps later in the year, changes in the international architecture of trade relationships."

Indeed, the UK's departure from the EU would itself mark a supply-side shock very different to the demand-side challenges just faced. Europe provides the UK with almost a third of its food and 40% of its fruit & vegetables, according to the Food Foundation. "This [pandemic] has really shone a focus on our dependence on the EU," says Opie.

Plus, just-in-time supply chains from Europe are reliant on frictionless trade across the Channel. Bottlenecks are expected to emerge under almost any deal, while the thought of no-deal still sends chills through the industry.

Border checks, for example, are now a seeming certainty of the UK's departure. That could ripple disruption along the supply chain. The efficiency of the just-in-time system typically leaves hauliers with a short window to arrive at distribution centres. If a window is missed by just 20 minutes, the load is often unable to be redelivered for another 24 hours.

"The traditional way of running a just-in-time supply chain at scale is under threat because they're run like oil tankers," says Jack Fleming, CEO of cold chain logistics platform Chill-Chain. He argues the system is hindered by its inflexible assumptions of zero friction at borders, vehicles always arriving on time, and consistent lead times.
Improving resilience
In the face of such prospective disruption, and a system without much give, many suppliers have understandably turned to stockpiling. But it's a costly solution - and one that gets ever costlier as deal deadlines and situations change.

Instead, Fleming argues supermarkets need to up their own resilience by enhancing their data capabilities for comprehensive visibility over the supply chain. That would enable them to respond, adapt, and mitigate disruption for "shorter shortages", he says. For example, by knowing when a lorry is due to arrive, they could adjust subsequent steps in the supply chain accordingly. Fleming believes such improvements are essential to avoid "taking on the additional costs associated with stockpiling".
"Let's ask this question again in a year's time, when we have been through changes in supply associated with lack of harvests and labour, later planting and changes in trade relationships"
But the supply end still needs scrutiny. There is growing debate as to whether increased domestic production is necessary to provide the UK with greater resilience against trade disruption. After all, the UK's self-sufficiency has been in decline for the past 30 years.

In theory the government's Agriculture Bill, introduced in January, aims to address the issue by investing in British agriculture, thereby reducing the reliance on foreign imports. There is growing concern in industry circles, however, that environmental policies within the bill are being prioritised to the detriment of production. Defra's failure to understand supply chains "especially when it comes to the farming end" will likely reduce our domestic production, says one industry source, leaving us more vulnerable to food shortages during events such as Covid-19 in the future. "In light of Covid-19 is an environmental policy for farming really that sensible? It's almost heresy within Defra to mention it but someone has to say that and drag this debate into the real world."

As they suggest, a decade can make all the difference. Ten years ago the eruption of an Icelandic volcano disrupted flights from Africa, Asia and beyond, triggering fears of a fruit & veg shortage. This year, the coronavirus pandemic has left that disruption looking minor. Ten years from now, there are likely to be further challenges for our food systems - and ones that could be even greater in magnitude.

That makes it even more vital to learn lessons from the coronavirus crisis. Because the UK's food security is an issue we cannot afford to get wrong.
Five threats to the UK's food security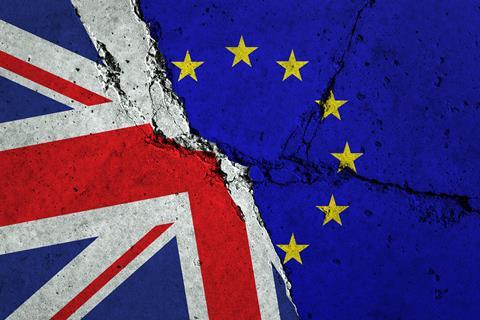 Brexit
"EU food imports cannot easily be replaced" concluded a recent Lords inquiry. Perhaps unsurprising given the UK imported £34.5bn of food from the EU last year, equivalent to £1,100 worth of produce for every second of every day. British businesses are concerned that regardless of whether a deal is reached, the government has now conceded that additional border checks and documentation requirements are likely. That means higher prices and reduced choice could well be on the cards.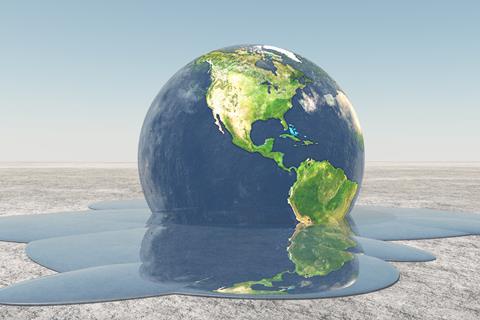 Climate change
Floods, droughts and ever-more frequent storms are among the effects of climate change threatening to disrupt and reduce global food supply. The UK government said in 2017 that climate change presented "significant risks" to our food supplies, while a UN report last year forecast it "would impact consumers globally through higher food prices".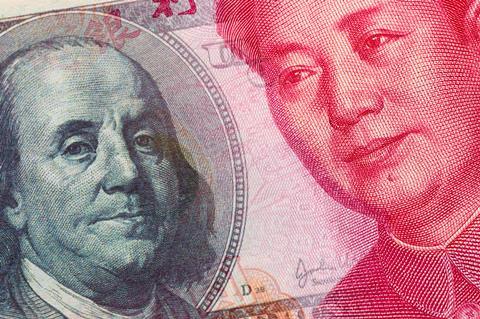 Geopolitics
Global geopolitics appears increasingly uncertain, with apparent threats in every corner: US-China, India-Pakistan and ongoing instability in the Middle East. An escalation in any one of these conflicts would have immediate consequences on food supplies and prices. Let's not forget that supply chains are also susceptible to terrorism, whether it be an attack on the Channel Tunnel, distribution centres, or supermarkets' computer systems.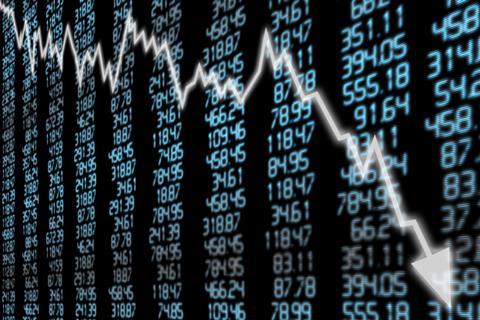 Economic shocks
Turbulence in the global economy led to two food price spikes in 2007/08 and 2010/11, as soaring agricultural commodity prices impacted customers around the world. Although that is admittedly less damaging to rich countries like the UK, then-prime minister Gordon Brown acknowledged it was "a real problem" for many families. And as the coronavirus makes an extended recession a very likely prospect, the same risks could surface again.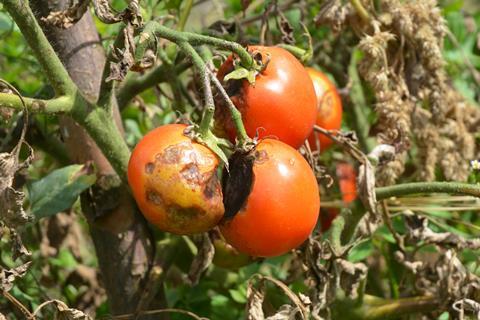 Agricultural disease
"Plant pests and diseases pose a greater threat to food security than ever before," according to a UN report. That's because global trade is enabling pests to move away from their native environment. Pests and diseases are responsible for losses of 20% to 40% of global food production, said the report, and neither UK production nor its imports are immune.
Five changes to increase UK food security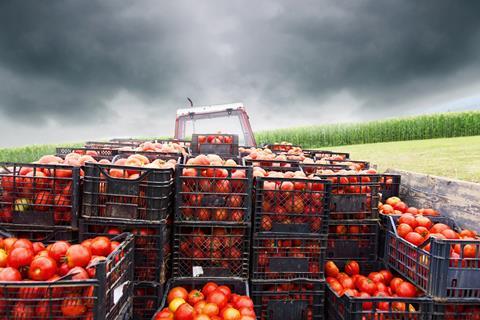 Domestic production
The government's Agriculture Bill hopes to improve rural food production, but with 84% of the UK population living in cities, urban horticultural production is potentially untapped potential. A recent study in Nature concluded that if horticulture covered 10% of Sheffield's green spaces, it would provide 15% of the local population's fruit and veg, a significant increase on current productivity.
Reduce food waste
One third of the food produced globally is wasted each year, with £19m lost in the UK alone, according to WRAP. Much of this is in the home but almost a third is wasted elsewhere in the supply chain. Improvements would both ease strains on resources in production as well as increasing efficiency in the supply chain.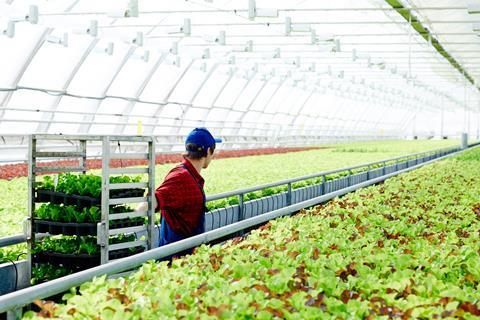 Address demands for labour
The coronavirus pandemic has highlighted the UK's reliance on seasonal labour for agricultural production, an issue that may continue depending on an EU trade deal. AHDB identified three policy options for meeting labour demands: develop a new visa scheme for seasonal labour, increase automation, and enhance the attractiveness of the agricultural sector to domestic labour.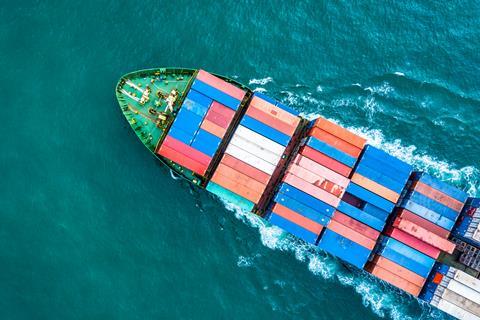 Diversify markets
UK sourcing currently relies heavily on the EU for food trade. Spain and the Netherlands alone account for more than two thirds of the UK's vegetable imports, according to Defra, while nearly all British lamb exports are sent to the EU. Diversifying both import and export markets could improve resilience against poor harvests, bad weather, or geopolitical disruption.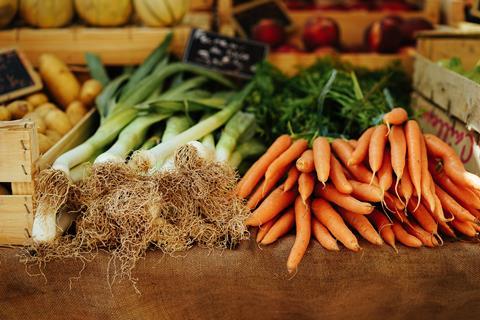 Change consumption patterns
Customers are used to eating all foods at all times but encouraging people to eat more seasonal and British produce or reduce meat consumption could enhance UK food security. The latter would reduce the UK's dependence on imported animal feed that is required to raise livestock.