Meal kit service Pasta Evangelists has unveiled its new production facility, which it says has become the UK's largest fresh pasta factory at 47,000 sq ft
Founded by Alessandro Savelli in 2016 and backed by Great British Bake Off judge Prue Leith, Pasta Evangelists was acquired by Barilla in 2021. The new factory is the result of a £13m investment.
The new building is situated on the premises of Bestway's first warehouse in Acton, London. Pasta Evangelists plans to produce some 50 tonnes of fresh pasta at the plant each week, in addition to 90 tonnes of sauces and 15 tonnes of baked pasta dishes.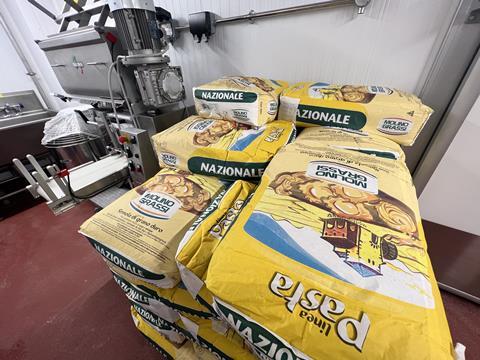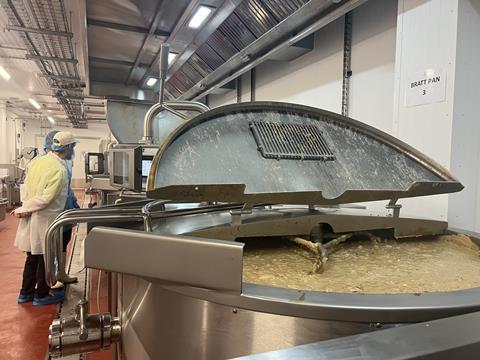 The brand boomed in popularity during 2020's Covid lockdowns, but since then, rapid delivery of hot food has overtaken DTC meal kits as the company's biggest earner. The new facility is set to supply the brand's dark kitchens, which are surging towards 50 in number, as well as its DTC operation – selling 50,000 pasta boxes per month – and listings in Ocado.
"The launch comes after years of planning and innovation, as we aim to expand our pasta offering to thousands of consumers across the UK," says Savelli, CEO of Pasta Evangelists.
"Utilising the latest technology and machinery will help us on our mission to experiment with new flavours, high-quality seasonal ingredients and a variety of pasta shapes to expand our growing pasta portfolio."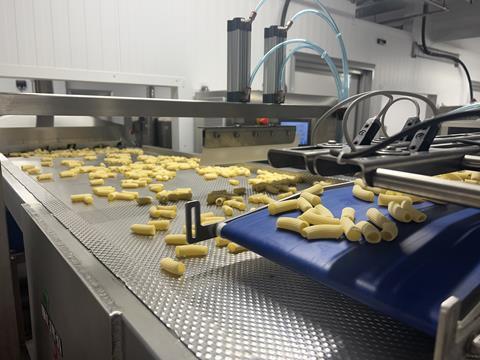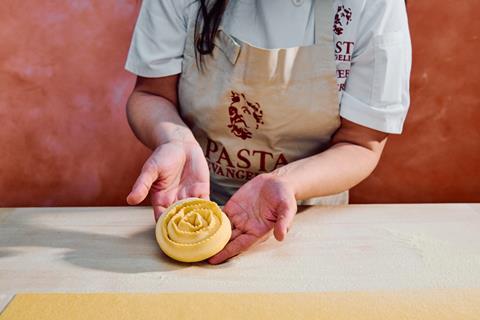 The technology in question includes machinery from Italian manufacturer Italgi to make pasta with flour, also imported from Italy, which is then pasteurised to extend the shelf life of fresh pasta from two to three days to nearer 20 days.
It will create pasta shapes made nowhere else in the UK, like the brand's new dragon-shaped filled pasta, as well as corzetti, anolini, saccottini, busiate and lingotti.
The factory will employ between 60 to 70 people, and contain amenities including canteens and a quiet room for religious observation and prayer.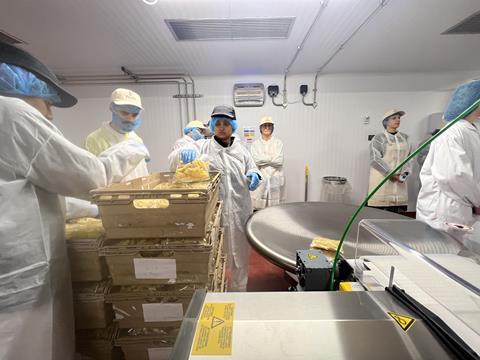 "The demand for freshly made, premium pasta has dramatically grown over the last decade, and we want to take consumers on a journey of taste exploration and discovery," says Gianluca Di Tondo, CEO of Barilla.
"We believe the new Pasta Evangelists factory will fulfil the growing demand for restaurant-quality, fresh pasta dishes, bringing the best of Italian food to the UK."