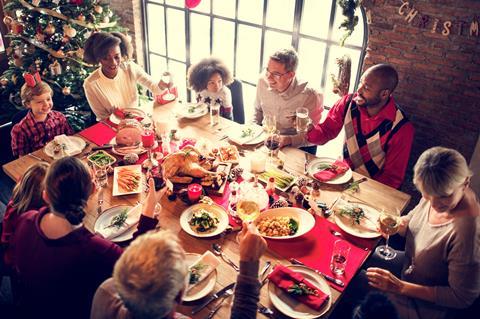 The collaborative approach looks set to continue to help manage Christmas and possible Brexit shocks

Supermarkets are expected to ask suppliers for more information on stock levels and production capacity
Supermarkets have pledged to work more ­collaboratively with suppliers to manage future uncertainty surrounding the release of lockdown, Christmas planning and possible Brexit shocks.
The industry vowed to work together to meet these challenges during recent Covid-19 meetings, attended by many of the UK's biggest retailers and manufacturers, and hosted by supply chain consultants Scala.

Retailers and suppliers have already started to work more closely since the onset of the pandemic, especially during the rush of demand earlier in the year.

This approach looks set to continue as supermarkets are increasingly keen to better understand their supply chains and pay more attention to risk management.

It is expected many will start asking suppliers to provide more information on stock levels, production capacity and transport capabilities, as planning gets underway for peak season later in the year.

"While retailers may have previously taken the view: 'we'll just worry about demand and the supply will sort itself out', suddenly people have realised that's not necessarily the case," said Dave Howorth, executive director at Scala.

Although some suppliers will likely be hesitant about the introduction of additional demands and pressures, the move could hand them greater influence in determining retail activities such as promotions, Howorth suggested. It could become a fundamental shift in the way retailers and suppliers interact. "It feels like a balancing out of the power ratio between retailer and supplier," he said.

The pandemic has triggered a renewed focus on supply chain risk as retailers seek out new ways to balance demand-driving activities, such as price and promotion, with ensuring their supply chains are resilient.

There was now "a real thirst for information" on how businesses can use data more effectively to minimise risks of future disruption, said Andrew Opie, director of food and sustainability at the BRC.

"Obviously one of the issues everyone ran into when you had that unprecedented demand was how do you manage when your normal data flow and assumptions that you've built into your supply chain don't necessarily work," he said.

With more unknowns looming over the industry in the second half of 2020 and beyond, any improvements in collaboration would be a "really good learning" from the pandemic, Opie added.