Food technology is no longer the preserve of lab-bound boffins. These days innovators are taking products to market themselves – and cashing in
It's hard to pin down the precise moment when food tech went from the concern of a few product specialists in lab coats to a mainstream source of excitement.
It could've been way back in April 2003, when scientists first mapped the human genome, paving the way for personalised DNA diet kits. Or 2011, when US scientist Patrick Brown founded Impossible Foods, crafting meatless patties out of modified soy and heme. Perhaps even as recently as December 2020, when regulators in Singapore green-lit lab-grown chicken, built from cells and bathed in a growth serum.
Regardless of exactly when though, it's now a burgeoning field of innovation that has everyone – from the food and drink industry itself to wide-eyed consumers around the world – on the edge of their seats.
The numbers say it all. According to tech specialists Emergen Research, the global food tech market will likely hit a valuation of nearly $350bn (£249bn) by 2027. That's driven by intense competition among startups, and the interest of major established operators using tech to respond to regulatory and planetary pressures.
All of which is already shaping what's coming out of development kitchens and landing on supermarket shelves. From vegan scrambled eggs to non-HFSS crisps, and pea protein burgers that look, taste and even smell deceptively similar to the real thing, food tech has changed how we eat, for good. So, what's the driving force behind this activity? And where have these developments had the biggest impact so far?
Until quite recently, food tech was largely the domain of ingredient companies and work remained behind the scenes, points out Mark Lynch, partner at Oghma Partners. In the 1980s, researchers hunted for chemical sweeteners capable of replacing the high fructose corn syrup routinely poured into soft drinks, for instance, or sought ways to convert products into low-fat alternatives.
"Food security is now an issue of national importance to many governments"
"But all that food technology sat in the ingredient business rather than with the end product maker," Lynch says. "What's changed is that the companies coming up with these solutions now tend to want to go to market as well." They want a piece of the end sales, in other words.
They usually get it, too. Not because of slick branding or young ebullient founders – though there's an element of that. But because food tech is more often than not providing solutions to problems that are gaining greater and greater profile too, and which have travelled up the agenda in parallel.
At the macro level is the need to feed a population of 10 billion by 2050, explains Bahige El-Rayes, plant-based expert and MD at Kearney's Consumer and Retail Practice, as well as managing the changing consumption habits of countries with fast-growing economies. "Typically as populations get richer, they go to a protein-rich diet and the pressure that puts on resources is immense," he says. That's in addition to an increasingly volatile commodity market, and the fact that "food security is now an issue of national importance to many governments".
This all ties into ever-growing concerns around the sustainability and environmental impact of our groceries. "The rising awareness of the impact that the food system has on the globe has accelerated food tech over the last three years," says Brett Brohl, MD at TechStars' Farm to Fork accelerator. An awareness catalysed by the pandemic. "2020 magnified several challenges facing big food," says Brohl. "Many of these have been a problem for years, but the impact of Covid-19 brought them to the forefront of stakeholders' minds."
"Put all this together and there's a need to do things differently," adds El-Rayes. "And in an industry as old as food and agriculture, how do you innovate?" By bringing in tech geeks and science whizzes, it seems.
10 years, 10 big tech moments
2011: Quorn launches its first vegan product – binding its fermented fungus with potato protein, rather than egg albumen
2012: Sky Greens, the world's first commercial vertical farm, opens in Singapore
2013: New-York based investment platform AgFunder launches, one of the first food tech-focused platforms that allows startups to raise cash directly from accredited investors
2014: In Las Vegas, the first 3D printed machine for food is unveiled at a trade show, creating 3D sweets for visitors
2015: Four years after launch, Impossible Foods secures $108m in investment for its next-gen plant-based burgers
2016: Californian startup Habit promises state-of-the-art personalised food plans analysing users' DNA
2017: Gene-editing faces a legal limbo in the EU, despite claims it could create a new breed of ultra-resistant crops
2018: Nestlé lends its weight to Five Seasons Ventures, a European fund focused on food tech
2019: Beyond Meat goes public with a $1.5bn valuation – nearly tripling in value within three days
2020: Singapore is the first government in the world to give the green light to a cultivated meat product
Plant-based patents
Few categories better exemplify this trajectory than plant-based. From nearly a standing start, vegans and vegetarians will make up a quarter of the British population by 2025, the Sainsbury's Future of Food report estimates. It's a shift driven by a mix of health, ethical and environmental concerns, but has one universal outcome: demand for more and better animal-free alternatives. Food tech has provided the solutions for that rising demand.
Take meatless meats. Plant-based alternatives are now so lifelike they look, taste and even bleed like the real thing. That's largely thanks to the exploding interest in alt proteins (see breakthroughs box, below) combined with technical processes, patented and protected by creators.
Even established meat and fish brands are getting in on the action. "Food technology has allowed us to employ state-of-the-art manufacturing techniques that help us to bring NPD to market," says Jess Ali, marketing manager for Birds Eye, whose Green Cuisine range relies heavily on pea protein to create vegan SKUs. "Using a combination of pea and wheat protein has allowed us to develop formats that play off recognisable products that shoppers love and enjoy."
It's fitting that sustainability is a key driver behind these plant-based efforts. Because food tech is also front and centre of efforts by food and drink on another environmental front – to reduce its carbon footprint all the way from farm to fork.
"Food technology has allowed us to employ state-of-the-art manufacturing techniques that help us to bring NPD to market"
At primary producer level, for instance, there are "magic formula" feed additives that can suppress methane production by as much as 30% in cows, explains Jacobine Das Gupta, director of sustainability at DSM, while new bio preservatives can extend shelf life and cut wastage in the final stages of the supply chain.
Then there are the startups with novel manufacturing techniques to cut emissions. Brooklyn-based Air Co, for instance, says it has created the "world's first carbon negative vodka" by capturing carbon and converting it into alcohol using electrochemical conversion.
Another crucial area for food tech is the growing pursuit of health. Regulatory targets on calories, sugar and salt, as well as consumer demand for healthier alternatives, have forced product development kitchens to find innovative ways to ditch the stuff, without sacrificing taste or texture.
At companies like Tate & Lyle, that means R&D teams need to keep an eye on the latest breakthroughs, says Brinda Govindarajan, head of applications and technical services at the European business. "We're aware of what's going on in the scientific community, and have our own research that we do," she says.
Startup investment
As Tate & Lyle shows, not all major players in fmcg can afford to ignore food tech. But largely speaking it isn't big manufacturers at the forefront of much of this cutting-edge innovation. Instead the charge is more often led by small, single-minded startups.
"The technology required to develop new products is never cheap and the big players have the ability to invest more resources into new ideas," says Mark Dodds, chair of the Chartered Institute of Marketing's food, drink and agriculture sector interest group. "However, much of the work is being done in smaller businesses often backed by venture capital. Larger businesses are no doubt keeping a close eye on the smaller innovators with a view to acquisition."
It's a model that has venture capitalists licking their lips. During the last quarter of 2020, no less than $4bn was invested in food tech, according to PitchBook, with the biggest single share going to cultivated meat companies ($383m). That's compared with just $60m in 2008, and only $1bn throughout the whole of 2015.
There's a lot of excitement in this space, says Oghma Partners' Lynch. Sometimes that's driven by an extrapolation formula applied by investors in the food and drink space that looks at the global size of the industry, and calculates "if I can get just 2% of that then we'll have a huge business".
Granted, that excitement is waning. There's been a slight cooling off in the US stock market for plant-based meat manufacturers in the past year, leading many to question the plausibility of a $10bn valuation for Impossible Foods. The market value of arguably its largest competitor, Beyond Meat, which went public in 2019, has sunk from a peak of $14bn to closer to $8.5bn. Only this month stock fell 7% as sales fell short, and the company's foodservice channel suffered like any other in the face of the pandemic.
There are also plenty of legal issues to consider in this space. "In recent years there has been an explosion of new technology being developed to facilitate new products," says Alan Harper, director at the intellectual property team at Walker Morris.
"Whilst barriers to entry for new players have always existed, companies seeking to enter these new product sectors need to be mindful of the various intellectual property rights held by their competitors." And mindful of their own too, of course.
Get it right though and the opportunities are huge, sums up Brohl. "The food industry is the backbone of the world – people need to eat. It is a huge market facing significant challenges. These challenges present tremendous opportunities for founders to build transformational businesses."
Four breakthroughs in food tech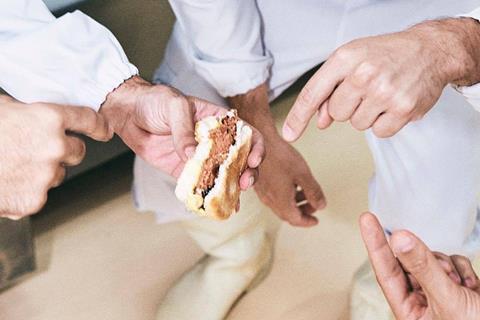 1. Alternative proteins
Rewind 10 years, perhaps as little as five, and the term 'alt proteins' would've attracted blank stares. Now shoppers share notes on the virtues of pea versus soy in their veggie burger, compare how well oat milk froths versus almond, and experiment with everything from hemp to insect snacks for a protein hit. Far from being a niche interest of a few health and eco-conscious consumers, the alt-protein market – and the plant-based diets it sustains – is becoming ever more mainstream. In 2020, the industry raised $3.1bn in investments [Good Food Institute] – three times more than any single year in the sector's history.
In fact, of the $5.9bn raised by alt protein companies over the past decade, more than half was received in 2020 alone. That investment, says GFI, has been prompted by the collective crisis of Covid-19, and a new willingness to tackle the challenges around sustainability and food security. More and more consumers are either reducing or ditching animal products altogether.
It's far more complex than simply utilising a collection of plant-based ingredients, of course. To turn protein extracted from yellow split peas into moist, meaty burgers has taken the work of an army of food technologists over years. "The runaway growth of the meat-free market is a testament to the innovators involved," says Andrew Tindall, patent attorney at Mewburn Ellis. "Companies have realised that in order to grow the traditional meat-free alternative sector, they need to improve the texture, mouthfeel, and behaviour of products when cooked so they more closely resemble the meats they are trying to imitate."
At 'meatless meat' creator Future Farm, for instance, its portfolio of plant-based patties, mince and sausages is only possible thanks to a proprietary technology for which the iron 'taste' molecule found in real animal blood is replicated, explains a spokeswoman.
When it comes to the appeal of alt proteins we've turned a corner, believes DSM's Jacobine Das Gupta. "Those dairy and meat alternatives were previously in an organic corner at a retailer and now they're on the same shelves" as their animal-based equivalents. The work of technology in improving taste and texture means "people see it as a logical alternative now. We have reached a tipping point."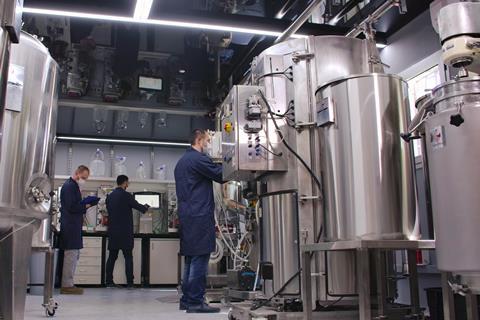 2. Cultivated meat
Ever since cultivated meat pioneer Mark Post bit into the first lab-grown burger live at a televised press conference in 2013, the world has been fascinated, if a little freaked out by, this concept – which appeared slaughter-free.
For years, of course, that was a long way from the reality of cultured meat products. Post's burger required buckets and buckets of foetal bovine serum (FBS) to be made. In fact, early attempts at cultivated meat nearly all required more blood and slaughter of livestock than traditional beefburgers – a fact that left cultivated meat firmly in the futuristic camp.
But in the past few years, that's changed significantly. Now nearly all the major operators, such as Eat Just, Supermeat, Memphis Meats, and Bath-based Higher Steaks, have successfully created animal-free alternatives to FBS (though exactly how remains a heavily guarded secret amid fierce competition) with scalable, commercially-ready cultivated meat products looking likely in the next two to five years, say many experts. In late 2020, Singapore became the first country in the world to give the green light to a cultivated meat product for commercial sale.
While plant-based meats have shifted consumption habits incrementally, and will continue to do so, cultivated meat has the potential to entirely disrupt our reliance on livestock, believes Mark Lynch, partner at Oghma Partners.
"If you can create something that not only looks and tastes like meat, but which to all intents and purposes is meat, then you've got something that's likely to drive consumption habits significantly, as well as having a knock-on effect in terms of the green agenda."
"Everyone knows they're on the ground floor of the next big thing," adds Andrew Tindall of Mewburn Ellis. And "once the technology matures, we expect the larger players in the global food system will hope to move in and acquire or license the successes".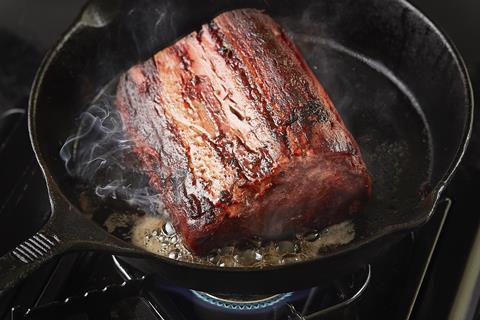 3. 3D printed food
It might not enjoy as high a profile as the likes of plant-based and cultivated meat, but the potential of 3D printing to disrupt the food and drink industry is just as great, argue companies behind the innovation.
Arguably, it's also more established. It was all the way back in 2014, after all, that a US manufacturer built and demonstrated the first 3D food printer, churning out mint, cherry and sour apple sweets to delighted passers-by at the Consumer Electronics Show in Las Vegas.
For years that's where it seemed the tech belonged, as novelty entertainment rather than practical application. But more recently, advancements in the machines have begun to change minds, with 3D printed pizzas and soft drinks now being tested by restaurants and chefs, and one state-of-the-art machine allowing companies to pre-load recipes that can then be customised in shape, colour, texture, flavour and nutrition.
Now 3D printed plant-based meat is also about to reach menus, according to Israeli startup Redefine Meat, which raised $29m in venture capital funds in February for its 3D printed meat substitutes. "While the notion of 3D printing meat may seem like something you would expect in an episode of Star Trek, the reality is that this is real, commercially viable and scalable," says a spokeswoman. "In fact, we will have our first alt-meat products commercially available in Israel via select fine-dining restaurants and butcher shops within the coming months, with the European launch later in the year, and further global expansion into Asia and the US in early 2022."
The company says it uses 3D printing to recreate the complex structures found in animal muscle, precisely replicating each fibre with a blend of three plant-based based ingredients, designed to mimic muscle, fat and blood. "This advanced capability is what allows an alternative steak to go beyond just taste, but also replicate texture and mouthfeel."
Plus, it allows on-demand, on-site production. "Not only does this further increase sustainability in production by hugely reducing the pollution associated with logistics and waste, 3D printing meat locally can also play a major role in overcoming shortages derived from disrupted supply chains."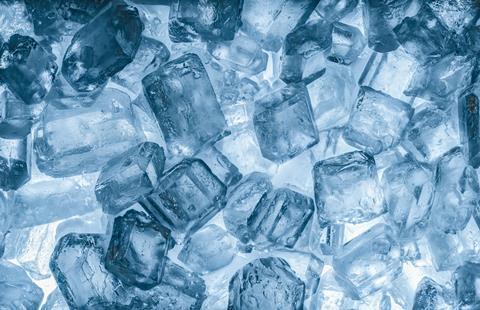 4. Hi-tech sugar
Food and drink brands faced a rap on the knuckles last October, as a damning report from Public Health England confirmed they'd collectively failed to meet a voluntary target to reduce sugar by 20%, instead cutting a miserly 3% across supermarkets, cafés and restaurants.
The trouble is that reducing sugar, while maintaining the same taste and mouthfeel, is a major challenge. Just ask Lucozade, which saw its low-sugar variant branded "horrific" by early shoppers when it was first launched in 2017. It isn't as easy as swapping in sweeteners, like sucralose or aspartame, either – with synthetic alternatives likely to leave a bitter taste in the mouths of more health-conscious consumers.
It's why – faced with the threat of mandatory targets next time around – some in the industry are exploring more innovative alternatives. Tate & Lyle, for instance, now manufactures liquid and crystalline allulose for its clients instead, a rare sugar that has 70% of conventional sugar's sweetness, but only 0.4 calories per gram. At Dutch startup Fooditive, meanwhile, the team launched an all-natural sweetener in 2020 made using only third-grade apples and pears that would otherwise have been wasted, combined with yeast and water, before being milled into a powder.
At Israeli company Amai Proteins, the team is taking an ultra-high-tech approach creating designer proteins using AI – and with some success. In October 2019, it successfully created a 'protein-sweetened' soda using only protein molecules, typically too volatile for use in food, that they'd stabilised thanks to state-of-the-art computational protein design. According to the company, the "world's sweetest protein" is 10,000 times sweeter than sugar, and "significantly cheaper too", with early stage discussions with several major fmcg manufacturers in the pipeline, and a plan to be on supermarket shelves within the space of two years.