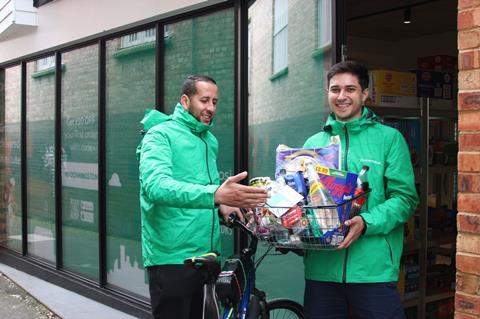 Grocery delivery service Nippy is seeking seed funding to open three new dark stores which will double as walk-in shops where customers can browse shelves.
The 30-minute service – which launched in July last year – has two sites, in Kingston and Milton Keynes, with a third due to open next month in Wimbledon.
Unlike rival rapid grocery services, which only accept orders made through their brand apps, Nippy additionally services orders received via Uber Eats, Deliveroo, Grocemania and Foodhub. As well as fulfilling online orders, the upcoming Wimbledon high street site will have "a proper shopfront and customers being able to walk in and shop in-store".
The three planned new stores – the first of which is expected to be located in Egham – will also welcome walk-in customers.
The company's Kingston site has been converted to allow customers to walk in, but with orders made at a kiosk, with picking done behind the scenes.
"Our omnichannel approach allowed us to grow the initial customer base and reach £5,000 in weekly sales per store without any marketing or discount budget," Nippy MD Askar Bulegenov told The Grocer.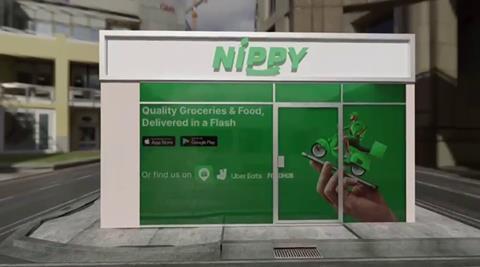 "The Wimbledon store will also operate with a terminal first, but we have just added SKU barcodes into our backend, and connected scanners at all tills, so now we are keen to allow customers to browse shelves," he added.
Nippy – a spin-out of online grocer Grocemania – said its average order value was in excess of £20, and each store received an average 62 orders a day.
As order volumes have grown, the company has switched from delivering via its own in-house fleet of riders to logistics provider Stuart.
"This makes the model more scalable, and four out of five deliveries with our current AOV still comes profitable, so we are going this way for now," Bulegenov said.
The company is seeking £170,000 via fundraising platform Seedrs. It has raised more than half of its target from 104 investors.
"We are on a mission to build a network of profitable and sustainable 'digital stores' by utilising an omnichannel strategy," Bulegenov added. "Removing the need for insane marketing budgets, huge operating losses and allowing us to grow revenues without massive operating cost increases."