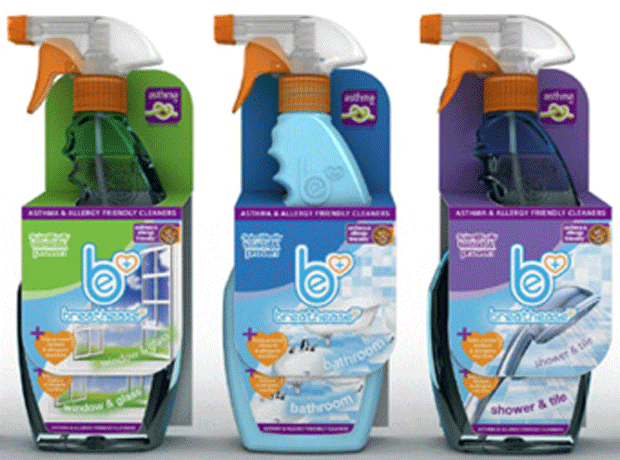 A range of cleaning products designed for asthma and allergy suffers is launching into Tesco.

The Breathease products and brand have been developed by own-label supplier The Solent Group, which described them as the first cleaning products to be accredited by Asthma UK.

The company said 5.4 million people suffered from asthma in the UK, while 21 million had an allergy, and claimed cleaning products were a key trigger for many sufferers.

"The feedback to date has been extremely positive and testament to the strong consumer need," said Breathease brand manager Lisa Weston.

The five-strong range rolls out to Tesco from Monday (all rsp: £3).