In even the most lovingly created cup of coffee, the milk is rarely factored in. Which one is best? The Grocer teamed up with Harris + Hoole to find out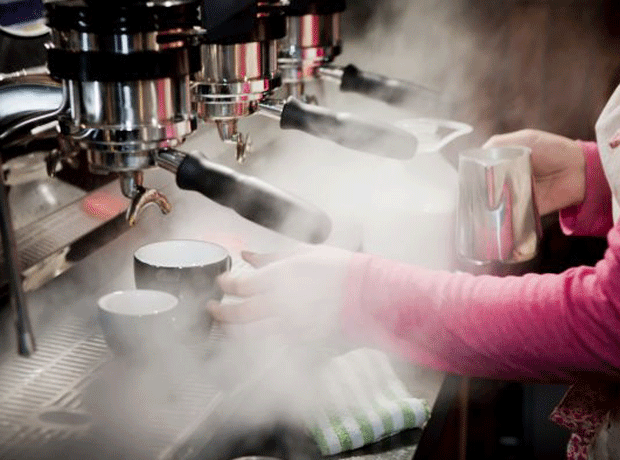 They are sometimes described as 'black gold' and 'white gold', but when it comes to retail sales, the fates of the milk and coffee categories couldn't be more different.
Sales of fresh liquid milk are flagging - up a meagre 0.2% by value and 1.5% by volume over the past year [Kantar Worldpanel 52 w/e 9 June 2013] - while pre-packed coffee is flying. Over the past year, the coffee category in the mults has grown by 8.7% in value to £1.1bn and 4.2% in volume to the equivalent of 25.2 billion cups. Sales of premium coffees are up even more, rising by 13.7% in value and 4.4% in volume [Kantar].
Such terrific growth rates can be linked back to 1998, when Starbucks entered the UK market and changed the UK's coffee culture forever. Fifteen years on, the mults are accelerating their interest with ever-more sophisticated in-store coffee shops and espresso bars, Tesco's investment in leading artisan coffee shop Harris + Hoole being the most recent high-profile example.
Which milks make the best coffee?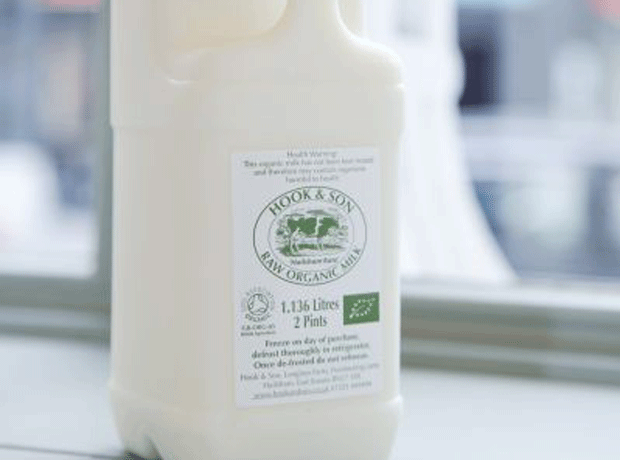 Raw milk
Total score 14/45
Flavour 4/15
Chocolatey, bitter, overpowering, notes of manure
Texture 6/15
Foamy but thin
Sweetness 4/15
Mild sweetness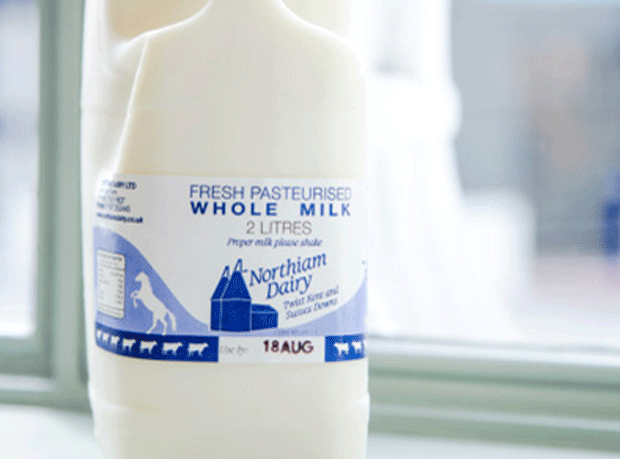 Northiam unhomogenised
Total score 23/45
Flavour 7/15
Neutral, balances well; doesn't affect or enhance the coffee
Texture 9/15
Very smooth, creamy and thick
Sweetness 7/15
Balanced, delicate, very little sweetness with sour notes
Yet although milk is integral to the nation's favourite lattes, cappuccinos and flat whites, the coffee boom - and obsessive examination of almost every element of the brew, from the bean, to the roast, as well as other flavours - has largely failed to translate into new sales opportunities for the liquid milk sector. UK dairy companies have focused on launching new RTD coffee drinks and supplying the big coffee chains with fresh liquid milk, but there have been few attempts to use the coffee trend to bring premiumisation to liquid milk.
So how could UK dairy harness the halo effect of coffee to help fresh milk sales shine? Is there scope for a milk product to be marketed specifically for use in coffee? And which milk makes the best coffee?
To find out, we picked the brains of some of London's best baristas, and teamed up with Harris + Hoole to conduct our own blind taste tests.
The good news is there is plenty of appetite among baristas and coffee experts for the dairy industry to play a more proactive role on the coffeehouse scene. "We know about coffee; we don't know about cows and milk," says John Gordon, three-time UK Barista Championships winner and operations manager at coffee supplier Square Mile Coffee Roasters.
He, like many other baristas in the UK, has found his coffee-making milk of choice through trial and error, and word of mouth - in Gordon's case, pasteurised, unhomogenised whole milk from Northiam Dairy. The milk "ticks all of the boxes" when it comes to key coffee-making factors such as sweetness and fat content, and Square Mile recommends it to any coffee shop that buys its coffee beans.
While baristas like Gordon invest a lot of time and effort to find their perfect milk, there appears to be little interest or research from UK dairy companies into what makes milk suited for coffee-making, Gordon suggests. "I don't think there are many dairies here that will go as far as to listen to coffee bar owners and baristas, and what they're looking for," he adds.
That's surprising feedback given just how important good milk is to baristas. "Approximately 75% of a small flat white is milk, for a medium latte it is 83% - it is important that the highest-volume ingredient in your cup is of a high quality," says Andrew Tolley, coffee director at Harris + Hoole.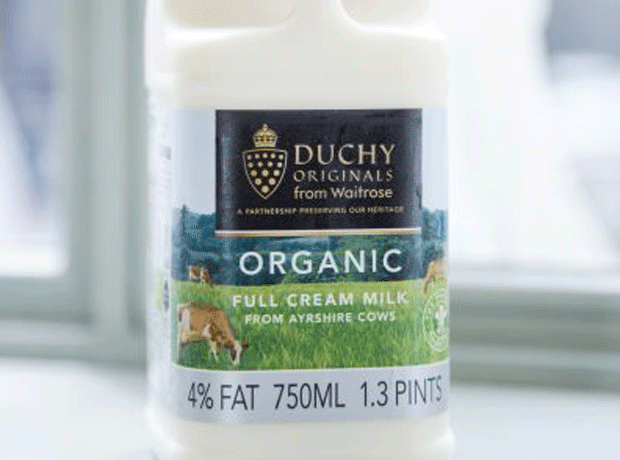 Duchy Originals organic milk
Total score: 26/45
Flavour 9/15
Buttery, savoury and balanced, but doesn't carry well into the coffee
Texture 8/15
Creamy, full and lingering but lacking roundness
Sweetness 9/15
Mild, buttery, with a savoury character but doesn't stand out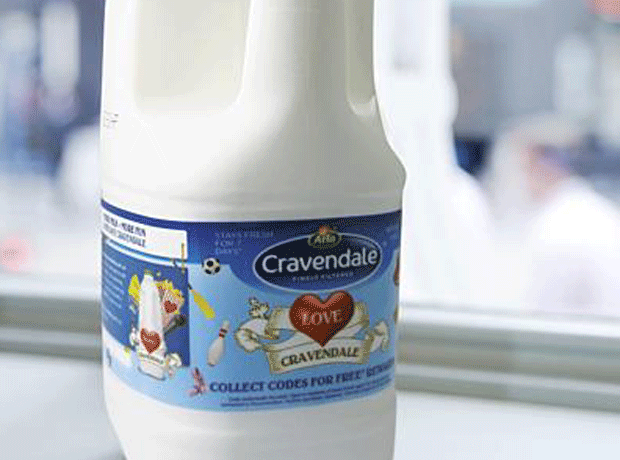 Cravendale filtered milk
Total score 27/45
Flavour 9/15
Well-balanced, milky and brings out the coffee flavour
Texture 10/15
Shiny, dense, full and rounded
Sweetness 8/15
Delicate sweetness, not excessive
To be fair, it's worth pointing out some dairy companies have done more than others. Arla-owned Cravendale, for example, has a longstanding relationship with the coffee trade, having sponsored the UK Barista Championships for the past nine years. And it makes some bold claims about its suitability for making coffee - one trade ad published last month claimed 'Cravendale is lovingly filtered for freshness to make the silkiest, creamiest foam for the perfect cup of coffee down to the very last drop'. (In our test, Cravendale ranked fifth out of eight.)
In non-dairy, Alpro, too, has been busy pushing its soya milk amongst coffee aficionados. (We tested Alpro soya milk, but decided not to include it in our ranking as the judges felt it was not fair to compare it side by side with dairy milks in a blind test.)
Both brands have, however, taken their existing product and played up its benefits. But when it comes to specifically developing products - especially for the retail trade - there has been a lack of NPD by UK suppliers.
It's a very different picture abroad, where dairy suppliers have developed lucrative milk products that are being marketed specifically for use in coffee - and command healthy premiums. In Australia, for example, Murray Goulburn Co-operative Co. - which processes about one third of Australia's milk - launched Devondale Barista's Own Frothing Milk in May 2012, which is sold in supermarkets and other retailers throughout Australia. The price varies between stores, but a spokeswoman says it generally fetches a per-litre premium of roughly AUS$0.20 (about 12p) above standard whole, skimmed or semi-skimmed milk. "The fat and protein levels in Barista's Own Frothing Milk have been specially selected for frothing, so that it delivers a consistent smooth creamy froth," she adds.
And in Austria, soya manufacturer Mona Naturprodukte launched a Joya-branded coffee creamer, which sells for €1.29 (£1.11) for a 330ml bottle - a near 100% premium over standard Joya soya milk, which sells at €1.99 a litre. The premium is needed "since volumes are still smaller, and there is more R&D knowhow, production knowhow involved, and the chosen packaging is slightly more expensive," says head of marketing Florian Schmied. The company is currently focusing on rolling its coffee creamer out across Europe, and intends to launch it in the UK once it has secured a distributor.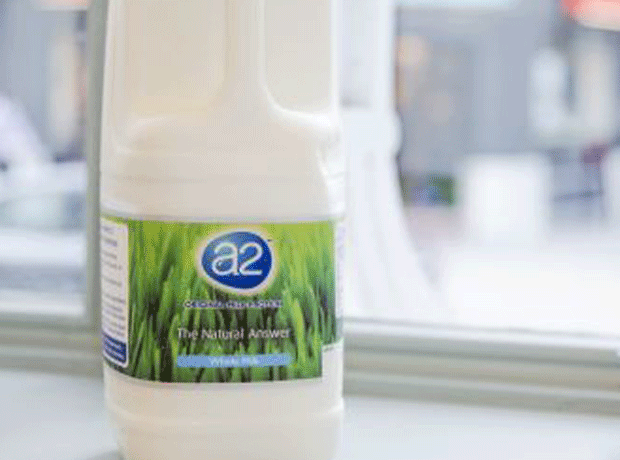 A2 Milk
Total score 28/45
Flavour 9/15
Creamy and chocolatey
Texture 10/15
Full and soft, with a pillowy body
Sweetness 9/15
Sweet with sour notes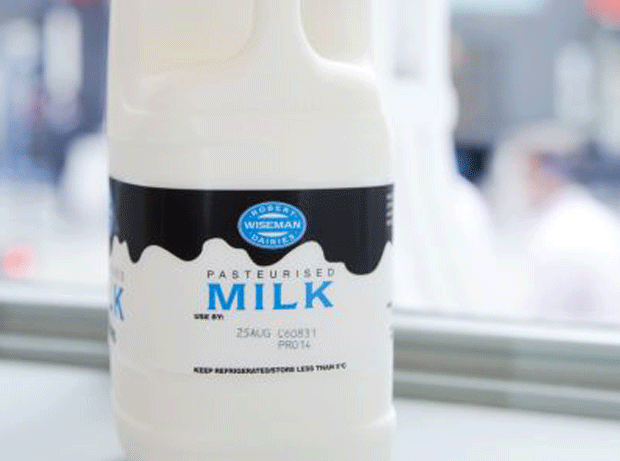 Wiseman standard whole milk
Total score 28/45
Flavour 8/15
Adds noticeably to the coffee with sweet, toffee, caramel and biscuit notes
Texture 9/15
Good body; starts creamy but gets watery quickly; sticky and thick
Sweetness 11/15
Rich, creamy, intense sweetness
Vic Frankowski of independent London coffee shop Dunn Frankowski believes there's certainly scope for specialist milk-for-coffee products to work in UK retail. "I absolutely have no doubt that eventually a product like that will come on to the market."
UK manufacturers do not necessarily need to spend a fortune on NPD to capitalise on the coffee trend either; they perhaps just need to market their existing products harder. In March, New Zealand dairy giant Fonterra launched standard milk in a "100% light proof bottle" under its Anchor brand - and is pitching it to coffee lovers as a better milk for coffee because "light-damaged milk contains free-fatty acids interfere with frothing".
It's an interesting concept that some UK dairy players could readily take advantage of: the Cravendale and A2 brands as well as Tesco and Asda own-label filtered milks already come in "light-proof" opaque bottles - they're just not being marketed as such.
Furthermore, there's a readymade opportunity for the dairy industry to give sales of conventional whole milk a boost by playing up the coffee angle.
Ask any barista what milk they prefer, and they will always pick full-fat, whole milk (it's one of the reasons all the milks in our blind taste test are whole milks, for example). "Whole milk separates more slowly, which means it is easier to pour patterns like rosettas and hearts in it," says Tolley. "Taste is a personal preference; however, full-cream milk is richer - the fat in the milk slows the passage of flavours over the taste buds so we can perceive more flavours."
With the future role of whole milk in the dairy category increasingly in question - it's potentially facing being red-flagged as part of the government's new front-of-pack traffic light scheme, and retail value and volume sales have been flagging - coffee-specific marketing could give whole milk a new lease of life.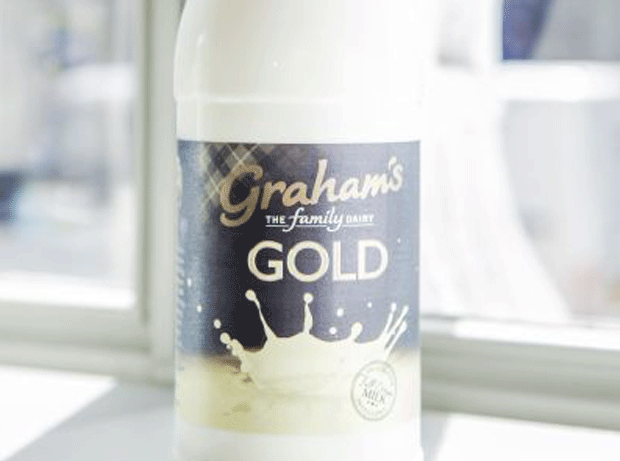 Graham's Gold Jersey milk
Total score 30/45
Flavour 10/15
Sweet, buttery and grassy, with notes of almonds, it balances well with coffee
Texture 9/15
Mild body, smooth and creamy, but also a little watery
Sweetness 11/15
Buttery and intense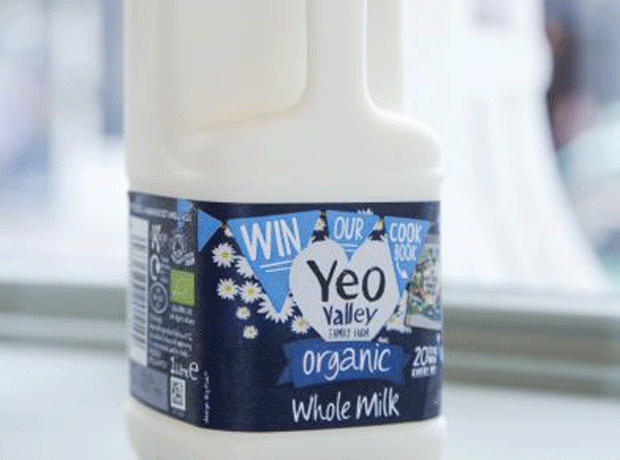 Yeo Valley organic milk
Total score 35/45
Flavour 12/15
Balanced, biscuity/ malty, with notes of caramel, chocolate, almond and cake
Texture 12/15
Smooth and creamy, lingering but not cloying
Sweetness 11/15
Lovely, natural creamy sweetness, balanced
As for which specific whole milk makes the best coffee, the baristas in our blind test had a clear favourite, with Yeo Valley's organic pasteurised, homogenised milk scoring 35 out of a possible 45. Second favourite Graham's totted up 30 out of 45. "The Yeo Valley milk simply stood out as tasting better with a blend of Colombia 70% & Costa Rica 30%," says Tolley. Meanwhile, fellow judge Andrew Leitch of London's Prufrock Coffee - which was voted best independent coffee shop at last year's Allegra European Coffee Symposium - praised the flavour and texture of Yeo Valley's organic milk, describing it as "very smooth and lingering but not cloying" with a "lovely, natural, creamy sweetness". Ben Townsend of the London School of Coffee says it "works well to balance the coffee", and Alice Nedin, head barista at Taylor St Baristas' Canary Wharf branch, describes it as creating notes of caramel and chocolate.
They're the kinds of compliments milk suppliers could get used to. But our results also highlight that different milks vary hugely in their suitability for coffee-making, with scores ranging from a meagre 14 to Yeo Valley's winning 35. Making a greater play for the coffee market will inevitably bring greater scrutiny from coffee experts, and milk suppliers won't always like what they have to say - but the potential for finally making the most of Brits' thirst for coffee should make it worth the risk.