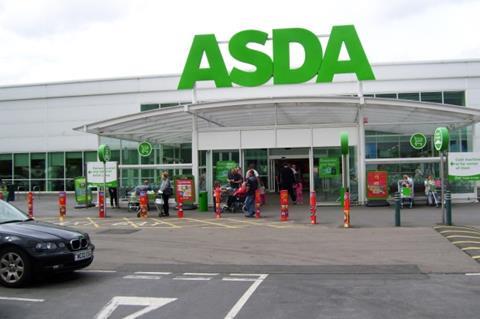 Asda this week claimed its second Grocer 33 pricing win in a row.

The Walmart-owned retailer is continuing to dominate its big four rivals on price, but that is not necessarily translating into winning over more shoppers. This week's grocery market share figures from Kantar showed Asda sales grew by 6.5% in the 12 weeks to 17 May, a period that covered both the panic buying and new normal phases of the coronavirus crisis.

This was the lowest growth of any of the major grocery retailers. Tesco, Sainsbury's and Waitrose all saw sales grow more than 12%, while Morrisons was up 9.8%.

At £74.87 Asda came in £2.18 cheaper than runner-up Sainsbury's. It offered the lowest price for 22 products and was exclusively cheapest for a dozen. These included the green grapes, lettuce and the chicken tikka masala ready meal.

Sainsbury's offered the lowest price for 12 lines and was exclusively cheapest for five. Of these four were branded products - the Benecol drink, Birds Eye beefburgers, Cathedral City Kids Nibbles cheese and the Rowntrees watermelon lollies.

Morrisons took third spot. At £81.43 it was £6.56 more expensive than Asda. It was the cheapest retailer this week for the half leg of lamb and the Snyder's pretzels. Morrisons also carried the most promotions with 15. Asda had 14, Sainsbury's 12, Waitrose eight and Tesco just four.

The most surprising result was that Tesco came in almost £25 more expensive than Asda at £99.63. The main reason for this was Auchentoshan whisky. Asda and Morrisons both had a £20 deal, Sainsbury's offer was £22 while Tesco and Waitrose were both selling at the regular price of £32.

At £101.76, Waitrose was just £2.13 more expensive than Tesco, but this was £26.89 more expensive than Asda.