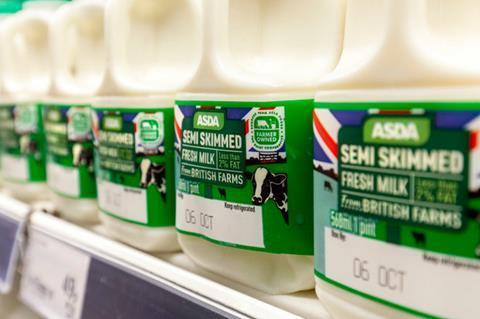 Asda racked up a sixth consecutive Grocer 33 pricing win this week as it continues to press home its pricing lead over its traditional supermarket rivals.

The Leeds-based retailer's £81.94 total was £2.77 cheaper than runner-up Sainsbury's. Asda offered the lowest price for 19 products and was exclusively cheapest for seven. These included the cantaloupe melon, Lincolnshire sausages and Cathedral City cheddar.

However, the product that helped both Asda and Sainsbury's separate themselves from the rest of the pack was the Andrex Supreme Quilts. The toilet tissue was on deal at both retailers with Asda selling the 12-pack for £6.50 and Sainsbury's £7. Morrisons, Tesco and Waitrose were all charging £9.45.

Sainsbury's offered the lowest price for 11 products but was only exclusively cheapest on the Petits Filous and tomatoes.

Tesco took third spot this week. However its £87.82 total was far closer to fifth-placed Waitrose than Asda. Tesco was £5.88 more expensive than Asda and just 32p cheaper than Waitrose. This was despite it offering the lowest price for 17 products. It was however exclusively cheapest for just three: the chicken goujons, dried linguine and Silver Spoon sugar.

Morrisons was £6.09 more expensive than Asda at £88.03. It had the most products on deal this week with 13. Tesco and Waitrose each had a dozen deals, Asda 11 and Sainsbury's just seven. All five retailers had seven price-only deals each, with the rest multibuys.

Waitrose was more competitive this week than it has been for some time. This was in no small part down to a key promotion on the Beefeater gin. The upmarket supermarket's £14 price made it £2.50 cheaper than Sainsbury's and Tesco, £3 cheaper than Asda and £4 cheaper than Morrisons.