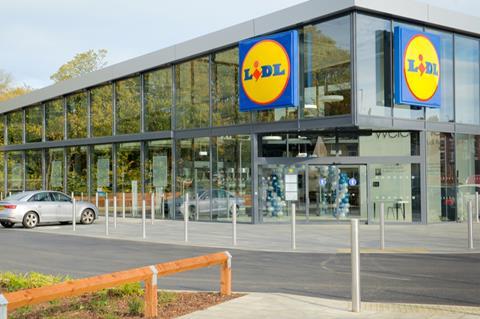 Guest retailer Lidl capped a good week as it claimed a convincing win over the major supermarkets in the Grocer 33.

Lidl's £50.55 total was £4.48 cheaper than runner-up Asda, making it 8.1% less expensive (versus the 7.8% winning margin it secured on its previous appearance in early July).

As the discounter celebrated its 25th birthday this week, the latest Kantar market share figures released this week showed Lidl as the UK's fastest-growing bricks-and-mortar retailer, with sales up 8.2% in the 12 weeks to 6 October.

Lidl's performance was boosted by sales of branded goods, which were growing twice as quickly as its own label Kantar said. On the evidence of our basket, this isn't necessarily down to price. For the eight branded lines on our list, Lidl was exclusively cheapest on two, matched the lowest price for one line but was more expensive than at least one of the other supermarkets for the other five, including the shampoo (see right).

Overall Lidl offered the lowest price for 23 lines, 21 exclusively. Asda meanwhile had the lowest price for eight products and was exclusively cheapest for five.

Sainsbury's, which has been closing the gap to Asda in recent weeks, took third. At £59.56 it was £9.01 more expensive than Lidl, a difference of 15.1%.

Tesco was cheaper than any of its rivals for the chicken drumsticks, green beans and iceberg lettuce. However, it still came in a further 10p more expensive than Sainsbury's at £59.66, making it £9.11 more expensive than Lidl.

The difference between Morrisons and Lidl was 18.9% as the Bradford-based retailer came in at £62.34. It will find little solace in being the cheapest retailer for the Hovis loaf.

Waitrose was a third more expensive than Lidl: its shop was a massive £24.88 dearer.