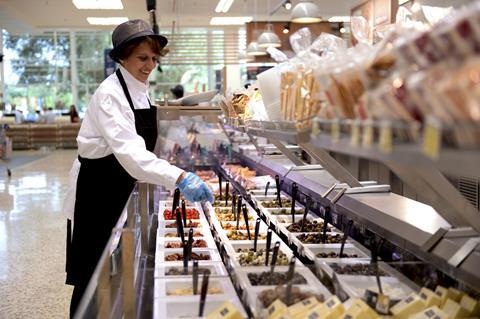 Impressive shop floor service gave Tesco the victory this week, but availability was an issue across the board for this Friday night shop, meaning there were no full baskets for a third week in a row.

Despite one out-of-stock item and three not-stocked lines, our shopper found the "clean and tidy" Tesco in Chester-le-Street "surprisingly well stocked" late in the day. Staff used a phone app to check availability.

Friendly staff were busy tidying and restocking ahead of the weekend at Sainsbury's in Crawley, but were vague about availability queries. Our shopper was full of praise for the "quick, smooth and efficient checkout" experience, however.

A "friendly and helpful" till assistant informed our shopper at Morrisons in Rugeley that a larger bottle of the Baileys was better value than the 700ml ­bottle in the basket. Despite six lines not being stocked, staff were helpful. But the store felt "untidy and cluttered".

There was plenty of restocking going on at Waitrose in Headington, and our shopper struggled to navigate past empty veg boxes and restocking trolleys blocking aisles. Two items were out of stock and four were not stocked by the store. However, our mystery shopper was impressed by "approachable, polite and willing" staff.

In contrast, our shopper at Asda in Dover said the first staff member she asked for help was "rude", while others - with the exception of one, who helped track down the Baileys and opened a till to reduce our shopper's waiting time - were hard to find and unhelpful. Availability was an issue, too.