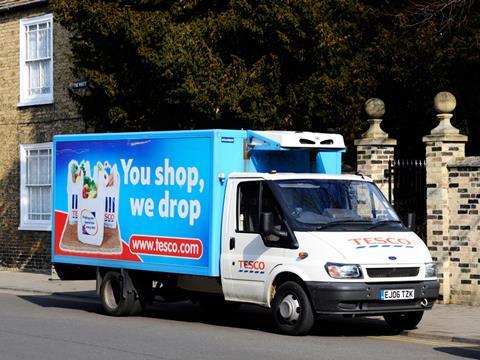 Tesco won the Online 33 with a big score. It took only 22 minutes to complete the order for our first-time user and only one item wasn't available. The search function was excellent and "all products were found easily". The driver didn't offer to take away the eight bags, however.

Ocado was a close second. The website was easy to navigate but our shopper had difficulty removing items she had put in the basket in error. Offers were "marked very clearly" and the driver offered to unpack the seven plastic bags.

At Sainsbury's, three items were unavailable and no alternatives were offered. The website earned a good usability score from a first-time user. The driver was a few minutes late but contacted our shopper.

Morrisons won top marks for availability. The "website is very clear and the ease of finding each product was great". When the delivery didn't show up our shopper called customer service and found the driver had a puncture. A revised delivery time was given along with a delivery charge refund.

No alternatives were given for missing items at Waitrose. However, all items ordered were delivered. Beginning the shop on an iPad, our shopper struggled and switched to a laptop. The whole shop took an hour-and-a-half. The driver was five minutes late but called ahead.

Even using the iPad app, our Asda shop still took over 40 minutes. "As soon as card details were entered it froze and shut down" but the basket had been saved. The driver didn't offer to bring the shopping in or take away bags and a 9am delivery slot wasn't available.