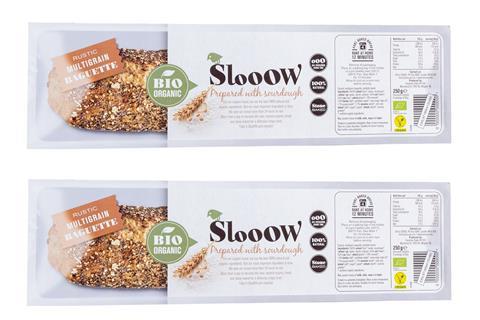 Champion: Slooow Rustic Multigrain Baguette
Slooow's Rustic Multigrain Baguette – which, as the name suggests, has been part-baked slowly in a stone oven – won unanimous praise from judges. Its taste, smell and texture made it a "super all-round proposition", said one. Plus, it can be baked fully at home in just 12 minutes. Made with sourdough and filled with grains, seeds, and kernels, each 250g pack comes at an rsp of £1.80.
Dutch brand owner Pandriks Bake Off BV says its organic-certified lines are designed to "show consumers how delicious organic and natural bread can be".
Silver Medal
Jason's Sourdough Wholemeal Ciabattin
Jason's Sourdough Malted Wildfarmed Ciabattin
Bronze Medal
Srsly Low Carb Heavily Seeded Artisan Loaf
With thanks