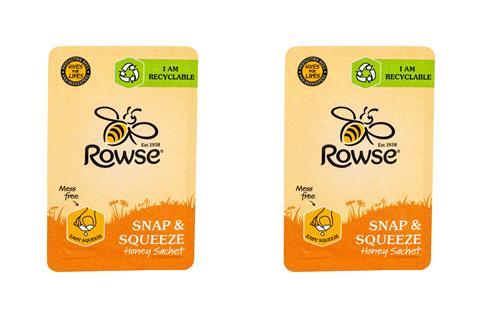 Champion: Rowse Snap & Squeeze
A fully recyclable "mess-free" pack design set this Rowse honey product apart from the competition. The innovative snap & squeeze single-serve honey sachet – designed for porridge fans on the move, who want to avoid making a mess on the way to work – was a crowd-pleaser.
Our panel also suggested the "simple, effective" concept could prove a winner in foodservice venues, too.
As one judge summed up: "It's the packaging that sets this product apart – a great no-mess format."
Silver Medal
Kabuto Sriracha Mac n' Cheese
Pukka Pepperoni Pizza Slice
With thanks