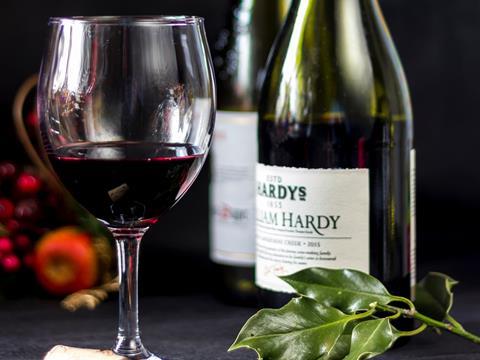 Relations between supermarkets and booze suppliers are souring as Britain approaches Brexit, with some of the biggest sales losses this year the result of trade disputes over price.

Hardys Wine suffered the greatest loss of any food or drink product in The Grocer's 2017 Top Products report. Sales fell £36.5m (11.6%) on volumes down 13.2%.

"This is down to a trading dispute, pure and simple," said one industry source. "Hardys has had 600,000 cases taken out of Sainsbury's."

The number of Hardys SKUs stocked by Sainsbury's has fallen from 13 to four since January [Brand View].

Own label wine has enjoyed the greatest gain of any own label sector, with sales surging 11.2%, or £130.8m. Wine brands have lost £42.9m (1%) combined.
Hardys brand owner Accolade Wines accounts for most of this loss. Its seven biggest brands (including Echo Falls, Kumala and Banrock Station) are all down, having lost £74m (11.6%).

Sources say the pound's weakness following the Brexit vote and the relatively low retail prices of Accolade's brands left it unable to absorb the spike in its costs. "They took significant price increases to buyers that simply didn't gel," said one.

Accolade general manager Ade McKeon said its decline was "in line with expectations and ahead of internal measures".

He added: "We retain the number one and number two wine brands (Hardys and Echo Falls) and are committed to a high level of marketing investment as well as expansion."

Accolade is not the only booze supplier to fall out with retailers this year. Foster's is down £36.3m (11.6%) after a spat between owner Heineken and Tesco.

In March, The Grocer revealed Tesco had more than halved the Heineken products it stocks. The 23 Heineken products in this year's Top Products report have suffered a £60.2m loss.

Carlsberg, a casualty of Tesco's 2015 Project Reset, saw a further £18.2m (4.8%) wiped off the value of its nine bestselling products.