71 (95) Bombay Sapphire
Sales: £32.1m Growth: 40.0%
A strong year of growth for the off-trade's second best-selling gin brand, boosted by increased investment around the launch in summer 2012 of the 'ultimate G&T' campaign.
Bombay Sapphire has benefited from increased consumer interest in both authentic gins and classic cocktails. Support by Bacardi Brown-Forman Brands has focused on authenticity, mixability and the flavour and provenance of botanicals from around the world.
A cross-promotional campaign for a range of Bacardi Brown-Forman Brands across the Jubilee and Olympic summer of 2012 included neck collars on bottles in multiples and c-stores offering two free limited-edition branded glasses. The approach was repeated this year with redeemable neck collars offering balloon glassware in the big four.
Promotions in the past year have also included a link-up with upmarket mixer Fever-Tree with the brand featured on packs of Fever-Tree Tonic Water in Waitrose, Sainsbury's and Tesco, alongside two other premium gins - Sipsmith and William Grant's.
2013 marks the second year of the Bombay Sapphire World's Most Imaginative Bartender Competition, and the brand also sponsors the Imagination film competition.
72 (90) Vina Maipo
Sales: £31.5m Growth: 27.1%
Growing sales of the premium Chilean wine brand Vina Maipo saw it rise nearly 20 places, with strong growth in value sales of its still range offsetting the decline of a low-alcohol variant, which fell 78.6% in value.
73 (80) Black Tower
Sales: £31.1m Growth:10.7%
German wine has lost favour in recent years, but Black Tower has moved with the times. Its low-alcohol wines and small bottles are right on trend and it has modernised its packaging with a bright floral sleeve.
74 (92) Villa Maria
Sales: £30.7m Growth: 27.4%
New Zealand's popularity shows no sign of waning if Villa Maria is anything to go by. It celebrated its 50th anniversary in 2012 with a return to sales growth, boosted by below-the-line activity.
75 (94) Absolut
Sales: £30.0m Growth: 25%
Booming Absolut made a splash with the roll-out of Unique limited-edition bottles featuring one-off colour patterns earlier this year, while Absolut Mango has secured listings in 50 Tesco stores in affluent areas.
76 (89) Wairau Cove
Sales: £29.5m Growth: 19.1%
Although 2012 was another good year for this Tesco exclusive Marlborough sauvignon blanc, with volumes up 13%, growth slowed from the 47% of last year as the average price rose 5.6%.
77 (53) Namaqua
Sales: £29.0m Growth: -33.7%
Putting its Shiraz Cabernet Sauvignon and Chenin Blanc Sauvignon Blanc blends in 100,000 'revolutionary' Tetra Pak cartons has not led to a revolutionary performance for Namaqua Wines.
78 (67) Glenfiddich
Sales: £28.5m Growth: -8.8%
Glenfiddich's global sales now exceed one million cases a year. A 29-year-old limited edition will be released this year to mark the race by #Team Glenfiddich to the South Pole for Walking With The Wounded.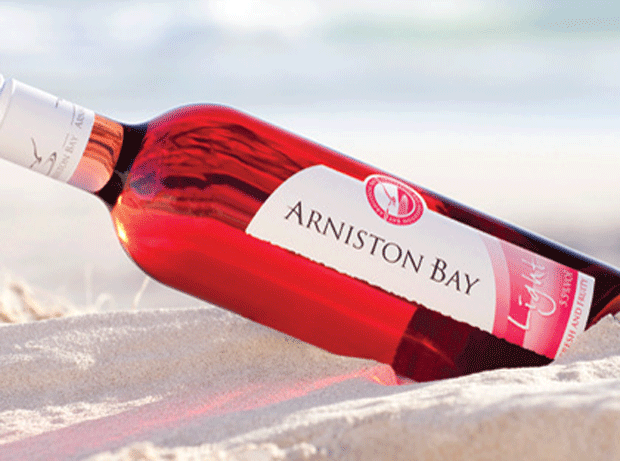 79 (62) Arniston Bay
Sales: £27.9m Growth: -22.5%
After years of strong growth, volume sales of beach-themed brand Arniston Bay fell nearly a third although a new low-abv range and easy-pour 1.5-litre 'reef pouches' in Asda may boost summer sales.
80 (81) Malibu
Sales: £27.8m Growth: 0.9%
After a strong showing last year, Malibu sales were less spectacular this time. Pernod Ricard revamped its classic white bottle in March with a new logo and shape and there's a 70cl bottle for the summer.