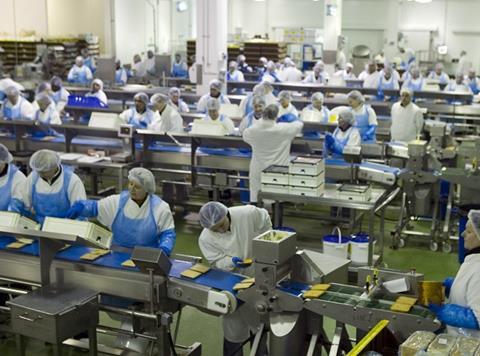 Greencore has embraced 'learning on the go' by adopting a digital platform for training its 2,500 line managers.
Developed by learning consultancy OnTrack International, the new initiative has seen Greencore drop classroom courses for managers' development in favour of a 24/7 online solution.
Managers undertake a self-assessment of their capabilities and the results help them create a subsequent self-led learning programme – which is serviced by 410 resources including videos, infographics, 'how to' guides, workbooks, workshops and activities.
They show how to undertake 95 core management tasks, such as driving an area of improvement, celebrating team success, giving feedback to a team member, and hosting a customer visit. The platform also enables Greencore to add data-driven content to ensure ongoing training needs of managers are met.
"Our 2,500 line managers are the face of Greencore for our colleagues, and they set the tone for our culture," said the convenience food giant's leadership development manager, Natalie Rogers. "We wanted to shake things up and reinvent what it means to learn at Greencore. Our vision was bold: we wanted to create a programme that was like nothing we had seen before. To land in our business, it had to be amazing."
The new digital tools gave Greencore managers "a level of freedom and choice they've never had before", Rogers added. "These materials ensure that learning is engaging for our managers and they encourage and equip them to learn the job, on the job. Our managers can choose what they focus on, so each of their learning journeys is unique and tailored to what that individual needs or wants."
The new approach to career development had "not only helped us to create a learning-on-the-go culture, it has improved our level of engagement and reduce attrition", said Rogers. "It's really been a business transformation, not just another HR initiative. Because our learning content is all specific to Greencore, it resonates with our people and that makes it even more engaging and memorable."
Cecilia Westin Curry, development partner at OnTrack International, praised Greencore for "their innovative thinking, their vision and for creating a core learning curriculum that's delivered via a blend of resources and directly relates to their specific environment. We're very proud to have helped them to successfully change their learning culture."