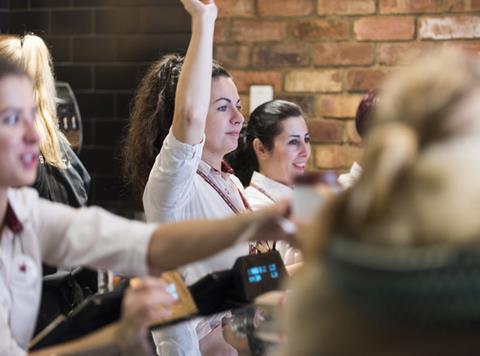 Pret is looking to launch a new store run by former homeless people as part of its Rising Stars programme.

Designed to provide jobs for homeless people and those with a criminal record, Rising Stars has helped provide 400 jobs through the programme since it launched 10 years ago.

Pret CEO Clive Schlee said that enough Rising Stars candidates have now worked their way up to managers, team leaders, baristas and hot chefs to run their own Pret shop.
"Our graduated Rising Stars are so proud of what they've achieved," said Schlee.

"They want to show what they're capable of and become mentors to those joining our unique programme. They feel that a Rising Star shop would be the perfect place to do this. They also hope it would encourage other companies to employ more people from disadvantaged backgrounds. We have learned so much in 10 years of running this programme and it feels like the right time to give our stars their next challenge."

Pret takes on 50 candidates as part of its Rising Stars programme each year. Members of the scheme receive training in Pret shops, attend one-to-one counselling and weekly 'chat groups' with their peers, and take part in creative arts sessions once a month. After 14 weeks in the programme, Rising Stars become full team members with a permanent contract.