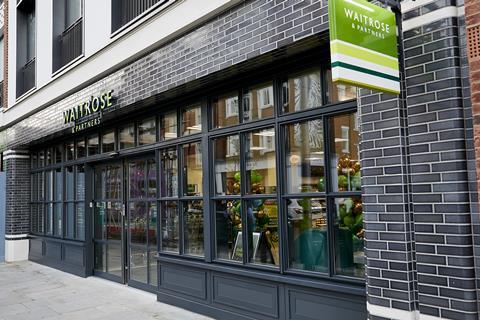 Waitrose is to launch new in-store bays dedicated to functional beverages, as it looks to widen its range of better-for-you soft drinks.
The concessions will roll into around 30 stores on 29 May, as part of a limited trial. They'll be stocked with a selection of natural energy drinks, CBD and vitamin-infused drinks.
"We know there's now a real appetite from our functional drinks, including drinks with relaxing properties, and we're excited to introduce these in our shops for our customers," said Matthew Blake, soft drinks buyer at Waitrose.
Listings include three SKUs by the magnesium-enriched water brand OHMG, which will a see variety four-pack as well as single cans of its Raspberry & Lemon Balm and Blackcurrant & Vitamin flavours roll into stores. The plant-based better-for-you drink brand Humble Warrior is also listed, with four-can multipacks in two varieties: Pineapple Ginger and Pomegranate Hibiscus.
"Taking this next step in the Humble Warrior journey with Waitrose is really exciting," Humble Warrior co-founder Rosh Amarasekara told The Grocer. "Waitrose is the perfect partner for us, committing to bring healthier options to consumers and cultivating one of the fastest-growing soft drink categories in the UK."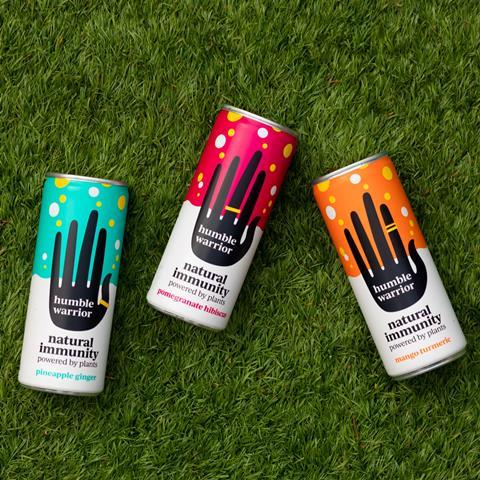 Waitrose commercial director Charlotte Di Cello has been working to broaden the grocer's customer offer and improve the quality of its range as part of efforts to address declining sales, and tightening market share.
The upmarket supermarket made cuts to almost every single category under a sweeping programme of rationalisation up to November 2022, according to exclusive research by Assosia on behalf of The Grocer. Its overall range shrunk by 5%, with drinks falling by 10.2% during that period.
At the same time Waitrose has been expanding its range of branded in-store fixtures, including partnerships with Caffè Nero, chocolate brand Montezuma's and Gail's Bakery chain.
In March, executive chairman James Bailey said the supermarket would work to increase its convenience offering after seeing a 32% rise in sales of food to go products over the previous year.
The news comes after new accounts published at Companies House last week show that Waitrose fell to a massive loss last year on the back of a warehouse fire, availability issues and higher material costs. Pre-tax losses surged to £217.3m, from a £14.7m profit the previous year, largely as a result of one-off cost impairments totalling £152m.