Catch up on our webinar where industry experts discuss why recruiting and retaining talent within UK grocery has become more critical as it battles a perfect storm of factors fuelling a major labour shortage in many retail roles. Learn how grocers can overcome the challenges and build a robust, resilient workforce?
It's no secret that UK grocery is grappling with a significant labour shortage.
In fact, fuelled by poor perceptions of worker pay, conditions and a lack of development prospects, the sector faces some of the most acute shortages in the UK, according to a December 2022 report by the British Retail Consortium, with vacancies at a record high.
Adding to that challenge for grocers, is the fact that many risk losing the essential shopfloor staff they already have.
Nearly half of these employees say they currently feel "overworked and underappreciated" due to pressures induced by labour shortages, found recent research, while a shocking 54% of retail managers say they feel burned out on a daily basis and 40% of workers are ready to leave their jobs, according to exclusive findings by Axonify.
So, how on earth can managers tackle the talent drain and create a more robust workforce?
How can they challenge the lingering perceptions that put off applicants?
How can they improve job satisfaction and wellbeing to bolster retention?
And what tools and strategies can they deploy to improve efficiencies so workers feel properly enabled and ready to do their best, every day?
In this Grocer Vision webinar, in partnership with workforce enablement solution Axonify, our panel of industry experts digs into these questions – and many more – to provide practical ways in which food and drink retailers can improve workforce management. Hear the major hurdles that the sector faces, whislt exploring creative ways to overcome these and look into both short and long-term ways to create a more resilient talent pipeline in the years ahead.
Missed the webinar or want to watch it again? Click here to login or Register now.

Meet the panel: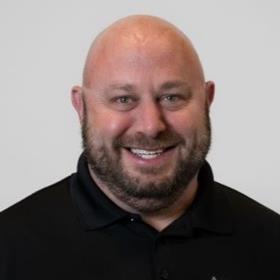 Evan Parkes
Principal learning strategist, Axonify
Evan is a seasoned retail grocer expert with 30 years of experience, including operations, HR and learning and development roles at brands like Winn-Dixie and Southeastern Grocers. His deep knowledge of the industry has given him a firsthand understanding of what it takes for grocers to achieve organisational efficiency from both management and corporate HQ perspective.
Today, as senior customer engagement manager at Axonify, Evan leverages his expertise to help customers achieve measurable results from workforce learning strategies that align with business priorities so associates can learn, connect and get things done every day. These results include improved employee experience that lead to higher levels of staff retention.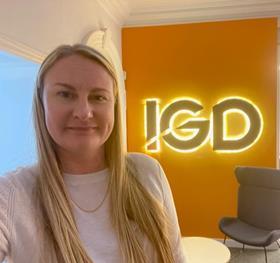 Sarah McCarthy
Head of employability programmes, IGD
Sarah joined IGD in 2016 to help scale up IGD's employability initiatives. As head of employability, she now leads IGD's ambition to help industry attract young people with the skills we need, to build a productive, inclusive, and sustainable future workforce. This includes running IGD's national, industry-wide programmes, supporting companies to build sustainable partnerships in their communities, and influencing the skills system, by connecting industry into the right conversations and sharing insight to help tackle our long-term skills shortages.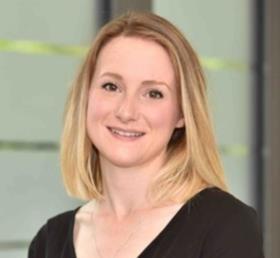 Hazel Patmore
Director, human capital consulting, Deloitte
Hazel brings 15 years of HR and retail experience to clients, while also leading a community of retail enthusiasts who practice across the spectrum of human capital capabilities (HR advice and technology, change management, programme management, organisational design, workforce analytics). Day to day, Hazel leads some of the largest HR transformation programmes within Deloitte, primarily focused in the consumer and retail sectors, bringing the global insights and capabilities across Deloitte to deliver client ambitions.
Having spent her early career working as an HR business partner in retail, she is passionate about the industry and strives to ensure that HR professionals are continuously sensing and adapting solutions that drive the best business and employee value.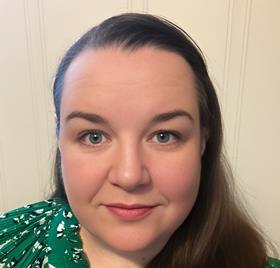 Cris Harper
Vice president, talent experience, Giant Eagle
Cris Harper is a respected and proven thought leader with a wealth of experience in talent management. As the vice president of talent experience at Giant Eagle, she oversees all aspects of organizational development, learning, and change management for the company's 35,000 team members.
With over 25 years of experience in talent and leadership roles, Cris has a proven track record of developing and implementing innovative talent strategies that align with business objectives. Prior to joining Giant Eagle, she held leadership positions at several large organisations, including Hudson's Bay Company and Rogers Telecommunications. She is an ACC certified coach.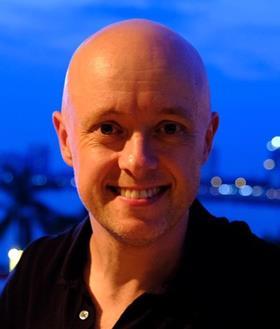 Martin Cerullo
Chief people officer, Oda
Martin Cerullo is the chief people officer at Oda, a Norway based food e-commerce company expanding across Europe. Prior to Oda, Martin spent 11 years based in Asia, where he worked for DFI Retail, a 200000 employee multi brand retailer with physical and digital stores in grocery, health & beauty, convenience and home furnishings, including IKEA. During this time, he led talent and capability across the group as well as taking on the HR director role for the IKEA franchise. For the rest of his career, Martin worked in a range of leadership roles in consulting organisations advising business and HR leaders across multiple sectors, including retail.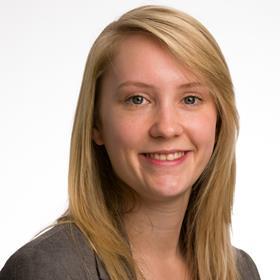 Megan Tatum
Freelance journalist and mediator
Formerly features editor at The Grocer magazine, Megan now works as a freelance features journalist. Covering topics spanning retail, technology, health and sustainability, she writes for a variety of publications, with bylines in The Guardian, The Times, Wired UK and MIT Tech Review

Axonify is the proven workforce enablement solution that gives employees everything they need to learn, connect and get things done. It starts with brain science and AI to drive knowledge retention through bite-sized microlearning and daily intelligent reinforcement. Embedded two-way communication and feedback ensure staff is engaged and informed, no matter the scale of the organisation. With an industry-leading 83% engagement rate, Axonify is used by companies to deliver next-level CX, higher sales, improved workplace safety and lower turnover.
View full Profile