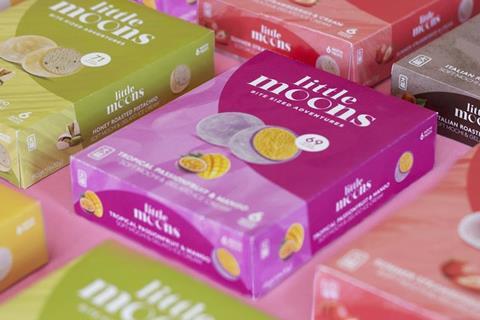 It's what fmcg marketing dreams are made of. One minute you're a well-loved but niche brand with modest distribution; the next you're going viral on social media, your sales are blowing up and retailers can't get enough of you.
Little Moons has been living that dream ever since its mochi ice cream hit the big time on TikTok, and its success was no accident.
In our recent webinar, we lifted the lid on what went on behind the scenes that allowed the brand to turn social media hype into sales – and what's next.
We've taken a deep-dive into how Little Moons worked on consumer profiling to identify its most valuable customers and separate its target audience from its social media followers. You'll discover what the brand has learned about engaging social media audiences and Gen Z consumers, and how it plans to turn these insights into long-term, sustainable growth.
Also included is a primer on how to get started on consumer profiling with global experts Attest. Find out how to harness your data to get to know your future customers, drive product development and uncover new opportunities.
Plus, we'll share plenty of practical tips, tricks, lessons and mistakes to avoid.
Register here to view the webinar on demand now.