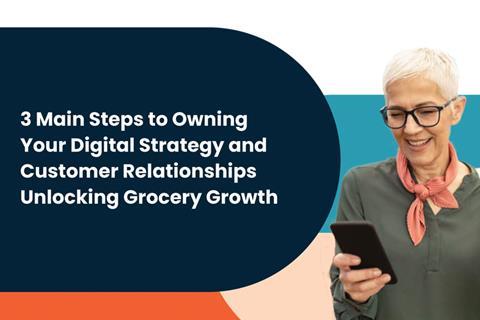 Third-party delivery partners were a must for grocers during the pandemic. Such relationships allowed retailers to stay afloat, offer an in-demand service to customers, and hold onto valued clients in volatile times. Online grocery purchases are expected to account for at least 14% of total U.K. grocery sales by 2025. That trend comes with a price tag for traditional grocers—reliance on third-party delivery partners introduces significant risk of losing control of client relationships and data. The time for grocers to take back control of their digital strategy is now.


Complete the playbook below
The Grocer may use your contact data to keep you informed of its products and services by email. You can withdraw your marketing consent at any time by clicking the unsubscribe link in such email or by sending an email to dataprivacy@wrbm.com. More information on our processing can be found in our Privacy Notice. By submitting this form, you acknowledge that you have read and understand our Privacy Notice.