With the booming Cider category experiencing growth in recent years, HEINEKEN UK offers guidance to help retailers capitalise on the increased number of drinking occasions that Summer brings, as well as how to keep the momentum going throughout the rest of the year to expand the category further and grow sales.
Introducing the second 'Shelf Talk' by HEINEKEN UK – a new series of reports, shedding light on key opportunities in the category and offering tips on how stores can grow their cider and beer sales.
The second issue looks at the booming cider category, observing the key trends shaping the category, providing tips on the types of cider to stock for summer and beyond, and takes a look at the tactics retailers can use to maximise sales at a time when competition is rife. It's a hugely exciting time for the category, so we hope you find this report useful and here's to a sunny season ahead!
With several key players enjoying monumental success, there is scope for significant growth in the cider category.
Below are just some of our findings to give you a taster of what to expect from the full report: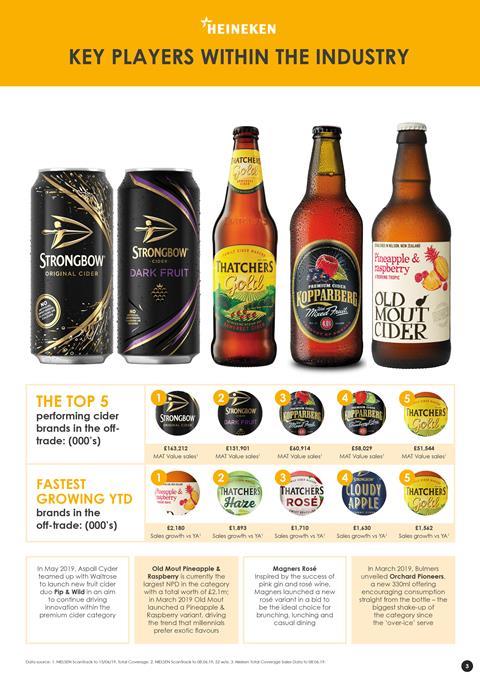 The Grocer may use your contact data to keep you informed of its products and services by email. You can withdraw your marketing consent at any time by clicking the unsubscribe link in such email or by sending an email to dataprivacy@wrbm.com. More information on our processing can be found in our Privacy Notice. By submitting this form, you acknowledge that you have read and understand our Privacy Notice.