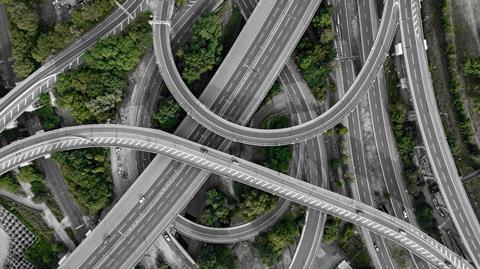 Despite being the least glamorous side of grocery, logistics is the most important. Whilst typically seen as the backend of the supply chain, it is at the forefront of innovation. The success of the supply chain comes down to the logistic company's ability to adapt and quickly develop creative solutions in the face of growing consumer concerns like environmental concerns, fluctuating petrol prices, noise pollution and the rise of e-commerce.
This whitepaper:
Outlines the three mega-trends that are shaping the sector
Explains why complexity is now the new normal
Details how to make workspaces greener for better business and happier staff
Highlights on how to save time, space and money
The Grocer's Guide to Logistics, Warehousing and Transportation will help you discover more about the challenges and solutions logistics providers are dealing with and developing to help you meet your supply chain challenges.

This is an advertising supplement brought to you by The Grocer.
The Grocer may use your contact data to keep you informed of its products and services by email. You can withdraw your marketing consent at any time by clicking the unsubscribe link in such email or by sending an email to dataprivacy@wrbm.com. More information on our processing can be found in our Privacy Notice. By submitting this form, you acknowledge that you have read and understand our Privacy Notice.