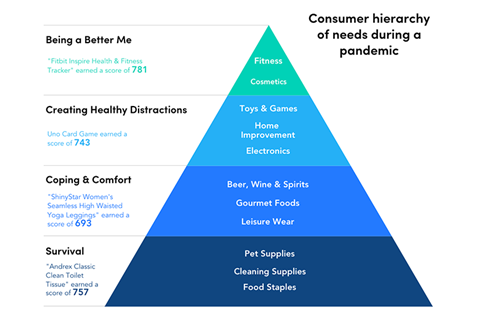 The pandemic has rapidly altered consumer behaviour: demand has shifted from basic survival necessities to stocking up on creature comforts, with brands needing to adjust their offerings to meet these changing needs.

We analysed 11 key categories on Amazon UK — including food staples, pet supplies, alcoholic beverages, and cleaning supplies — to see which products have out-performed their category since the start of the pandemic.
Download the report to see if your products made the list.
Company: Profitero
Format: PDF
Length: 22 pages
Type: White Paper
The Grocer may use your contact data to keep you informed of its products and services by email. You can withdraw your marketing consent at any time by clicking the unsubscribe link in such email or by sending an email to dataprivacy@wrbm.com. More information on our processing can be found in our Privacy Notice. By submitting this form, you acknowledge that you have read and understand our Privacy Notice