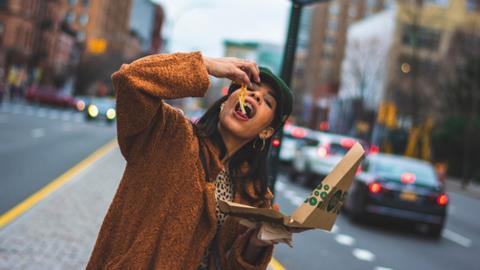 TikTok is the biggest means and opportunity for brands to engage Gen Z right now.

With an estimated 2bn monthly users (60% of whom are Gen Z), the platform recently surpassed YouTube for average watch time in the UK and the US.

So how can challenger food and drink brands harness the power of TikTok in 2022 to win the attention (and loyalty) of Gen Z?

In our latest Fanbytes report, we cover some of the key opportunities in the coming months, including:
· The dates and water-cooler moments to build cultural relevance.
· The formats and trends you can explore to drive much higher engagement rates and encourage user generated content.
· Examples of food and drink brands that have achieved success on the platform.
The Grocer may use your contact data to keep you informed of its products and services by email. You can withdraw your marketing consent at any time by clicking the unsubscribe link in such email or by sending an email to dataprivacy@wrbm.com. More information on our processing can be found in our Privacy Notice. By submitting this form, you acknowledge that you have read and understand our Privacy Notic