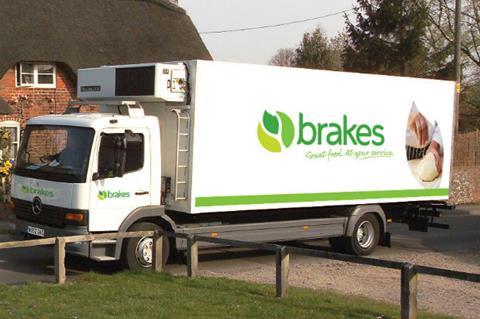 Iceland will distribute the 'significant volumes' of milk to stores across the country

The wholesaler began supplying Sainsbury's with its own-label catering-sized products this week
Foodservice giant Brakes is continuing to support retailers struggling to keep up with demand by supplying Iceland with milk.

The latest tie-up comes just days after the wholesaler began working with Sainsbury's to provide the retailer with some of its own-label catering-sized products.

The Grocer understands Brakes will be supplying significant volumes of milk, which Iceland will distribute to stores across the country.

"Following our initiative with Sainsbury's, where a number of Brakes products are now being featured in Kent stores, we're pleased to say that we're now also supporting Iceland with milk," said Brakes CEO Hugo Mahoney. "One of the few positives coming out of this terrible situation is joining forces with other organisations as we collectively seek to feed the nation. I'm really pleased Brakes is taking a leading role in making this happen."

Sainsbury's is selling Brakes branded lines such as baked beans and canned tomatoes in 10 stores in Kent, and it is understood the parties are evaluating the situation with regards to any wider rollout.

The Grocer revealed earlier this week Brakes is also partnering with rival Bidfood, backed by Defra to drive the government's pledge to deliver food parcels to those classed as vulnerable and therefore shielded from society for the next 12 weeks.

The Grocer understands the two foodservice wholesalers will be sourcing products directly from manufacturers rather than re-purposing their own stock which had been intended for the hospitality and public sector.