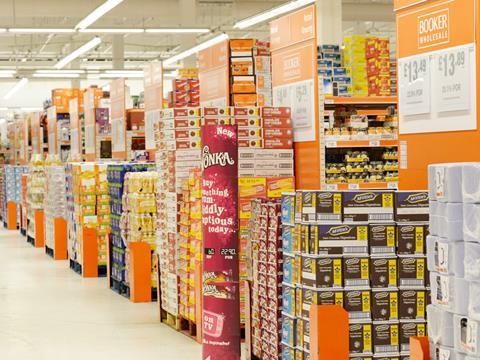 Under-16s temporarily banned from Booker depots

Only two customers per card can visit at one time

Maximum product limits in place for popular items

Delivery service suspended
Booker has introduced several new restrictive measures including placing limits on goods and banning children from its depots in response to the Covid-19 crisis.

In a letter to customers on Friday, Booker CEO Charles Wilson set out the new strategies the wholesaler has put in place in a bid to manage overcrowding within its depots, as well as to give staff an opportunity to replenish stock and carry out deep cleans.

Wilson said Booker has accepted it is not business as usual and that the past two weeks had seen "significant and prolonged increases in demand across all of our branches".

From today Booker depots will be opening as normal but closing at 3pm.

Small businesses will only be permitted entry after 11am, with priority given to retail and catering customers to shop earlier.

Only two customers per membership card (one being the card holder) are now allowed to visit the depot at any one time, with under-16s banned from entering.

It has also introduced maximum limits on items such as bread, milk, anti-bacterial products, paper, dried pasta and cleaning products.
Read more

In a bid to focus on availability the wholesaler has now suspended its delivery service to any new customers.

"Reacting to the latest government announcements, we have to plan on this situation being the new normal and we will do all that we can to make the products you want available, but we need your help," said Wilson. "In order to protect the core range, we are going to implement some changes in our branches. The changes are designed to simplify what we do so that we can provide more of what you need to operate your business in a clean and safe environment.

"We ask for your understanding and your support. The health, welfare and safety of all of our colleagues and customers is our primary concern and focus."